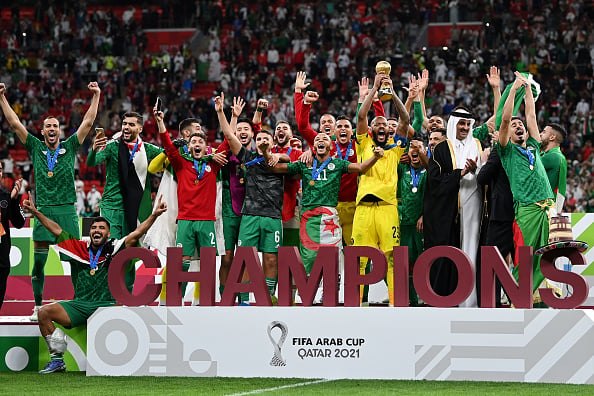 Algeria faced Tunisia in the final of the 2021 FIFA Arab Cup in Doha, Qatar and the Foxes were looking to add more hardware.
Algeria and Tunisia go at it
For the first 12 minutes of the game, it was both teams feeling each other out looking for that early advantage. In the 13th minute, Tunisia earned the first set-piece and Bilel Ifa managed to get a header but it went off the crossbar and out.
Five minutes later Tunisia was at it again and Naim Sliti fired a shot from outside the box but it was an easy save for the Algeria keeper Rais M'Bolhi and the score stayed level at 0-0.
Algeria got another serious chance to open the scoring in the 21st minute when Tayeb Meziani got a shot on goal but it went off the post and stayed out.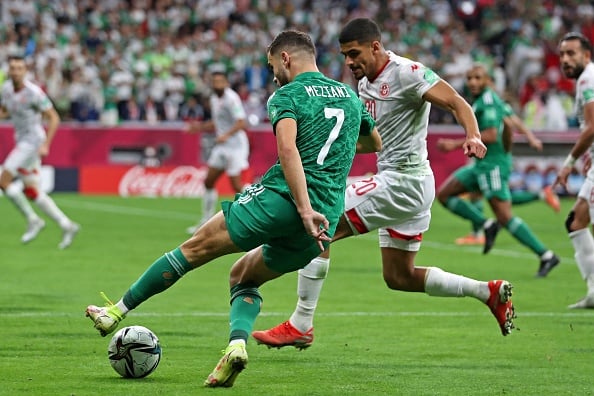 The next dangerous chance for the Algerians to score came in the 33rd minute when Bagdhad Bounedjah had a great chance on goal but Mouez Hassan the Tunisian goalkeeper made the save.
The first half finished 0-0 and both teams went into the locker room with 45 minutes or more to decide the winner.
Algeria and Tunisia fight for the title
Algeria got its first scoring opportunity of the second half in the 50th minute as Illyes Cheti got a shot off but it wasn't good enough to beat the Tunisian keeper Hassan.
In the 66th minute, Algeria made its first change of the game bringing in Amir Sayoub for Meziani and after both teams got great chances to score on corner kicks the score remained tied at 0.
90 minutes solved nothing and the game went into extra time to decide the winner of the title.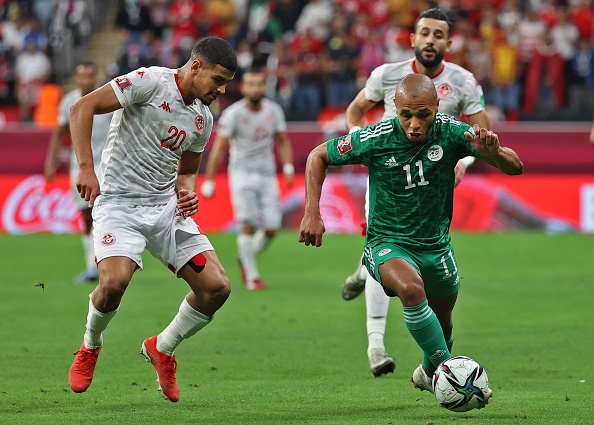 Sayoub scores Algeria golden goal
We jump to the 99th minute of extra time and the Sayoub with a great shot that beat Hassan off the post and into the back of the net for the first goal of the game and gave Algeria the crucial 1-0 lead.
Tunisia pushed back after conceding the goal and it was Sliti again with a great opportunity but failed to beat M'Bolhi. After the first 15 minutes of extra time, Algeria had a 1-0 lead and was 15 minutes away from being crowned champions.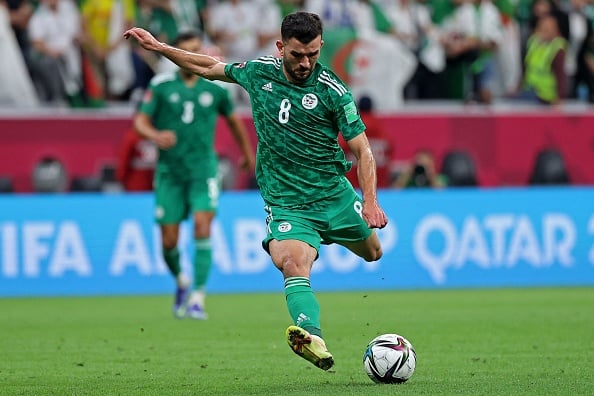 The Eagles pressed hard for the final 15 minutes looking for the equalizer and the Algerians were facing immense pressure to keep the lead and avoid going to penalty kicks.
Three minutes were shown by the fourth official and with one minute remaining with a corner kick for Tunisia they sent everyone in the box including the keeper but it backfired.
M'Bolhi made an amazing save and off the save Yacine Brahimi retrieved the ball and with the net empty sealed the win and the title for Algeria shooting the ball into an empty net to make it 2-0 for Algeria.