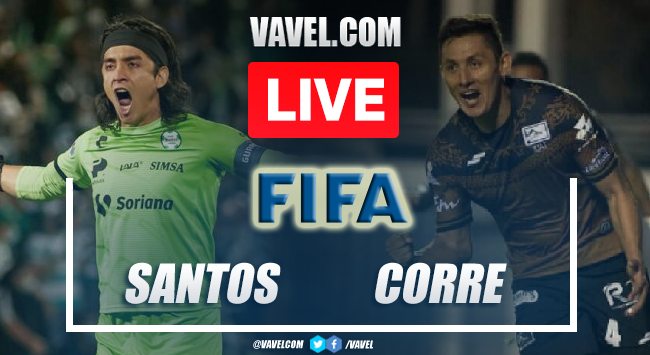 Thank you for following the VAVEL.COM broadcast.
THE MATCH ENDS
THAT'S HOW THE GOAL WAS SCORED!
LUXURY COMPANION!
SANTOS GOAL
END OF THE FIRST GAME
WOULD GO FOR JÜRGEN DAMM
THE MATCH IS TIED
ANOTHER TIME STARTS
GOING FOR HIS YEAR
THIS WAS THE GOAL
SANTOS LAGUNA GOAL
THERE IS ALREADY A NEW 10 IN THE COUNTY!
THE DUEL BEGINS
How will the match be played?
POSSIBLE BARTER
READY IN THE LAGOON!
NEW REINFORCEMENT!
THE CORRECAMINOS IS HERE!
THE JEWEL: OMAR CAMPOS
SOMETHING BIG IS COMING!
Friendly day
Tune in here Santos vs Correcaminos Live Score
What time is Santos vs Correcaminos match for Friendly Match?
Watch out for this Correcaminos player:
Watch out for this Santos Laguna player:
Correcaminos' final lineup:
Last Santos Laguna lineup:
About The Stadium
Background:
They were left wanting more
The new Lagunera adventure
The dream begins
Kick-off time
Welcome to VAVEL.com's LIVE coverage of the 2021 Friendly Match: Santos vs Correcaminos!