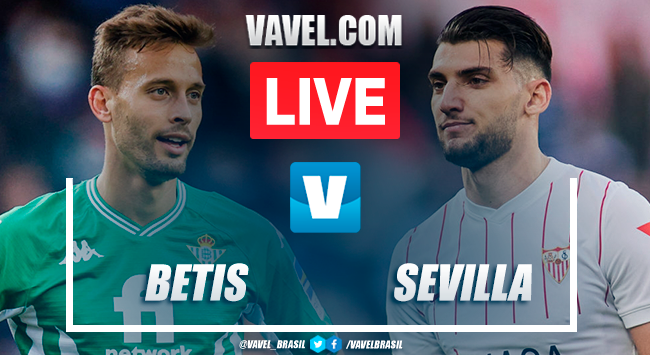 ⏱️
⏱️
⏱️
44'
42'
38' GOAL BETIS
34' GOAL SEVILLA
29' GOAL CANCELLED
24'
23' Yellow card for Sevilla
22' HEAD SHOCK
19' ALFONSO
17'
9' WOOW
3'
00'
⏱️
⏱️
⏱️
⏱️
Rojiblancosreserves
Sevilla defined
Verdiblancos reserves
Betis lineup
Benito Villamarín
Video Refereeing
Field Referee
How and where to watch the Betis vs Sevilla match live?
What time is Betis vs Sevilla match for the King's Cup ?
Lopetegui sees classic complicated by the lack of players
Probable lineup for Sevilla
Red-White absences
How comes Sevilla
Pellegrini praises the quality of the rivals
Probable lineup of Betis
Green-white absences
How comes Betis
Last results
Derby of Andalusia
Derby
Welcome to VAVEL.com's coverage of the Copa dele Rey match: Betis vs Sevilla Live Updates!