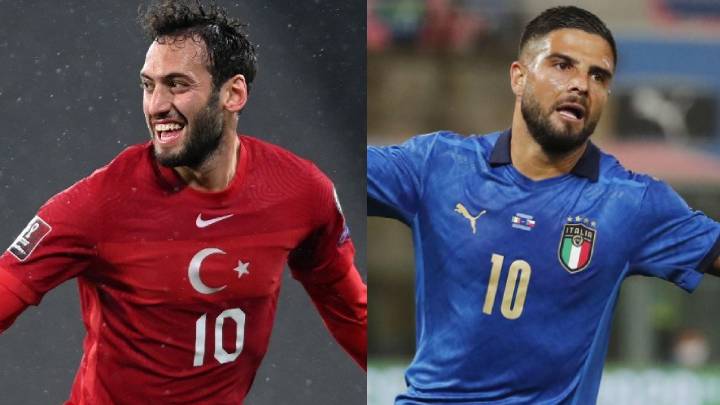 Thank you all.
END OF THE MATCH: VICTORY FOR ITALY
90'
87'
This was Serdar's goal
GOOOOOOAAAALLLL
Changes in both teams
This has been Raspadori's double
GOOOOOOAAALLL
65' Triple substitution in Turkey
60'
55'
THE SECOND PART BEGINS
END OF THE FIRST PART
This is Raspadori's goal
39' GOOOOOOAAALLLL
This was the tying goal
35' GOOOOOAAAAALL
32'
22'
15'
Ayhan leaves injured
This was Under's goal
GOOOOOOAAALLL
THE MATCH BEGAN
5 minutes
Last friendly match between Italy and Turkey
Meanwhile Portugal vs North Macedonia
Italy and Turkey, both arriving with a disappointment
While Stefan Kuntz repeats with five players
Only Donnarumma repeats in Mancini's eleven
1 hour
Turkey has not played in a World Cup since 2002
ITALY CHAMPIONS OF EUROPE, BUT OUT OF THE WORLD CUP FOR THE SECOND TIME IN A ROW
How to watch Turkey vs Italy in Friendly Match ?
What time is the friendly match between Turkey and Italy ?
Team Italy coach Mancini in training after being left out of the 2022 World Cup
Summary of the last time team Turkey and team Italy met at this summer's European Championship, where the Italians won 3-0.
How does team Italy arrive?
How is team Turkey arriving?
Background
Venue: The match will be played at the Konya Büyükşehir Arena, a stadium that was inaugurated in 2014 and has a capacity of 42,000 spectators .
Preview of the match
Welcome to VAVEL.COM's LIVE coverage of team Turkey vs team Italy in friendly match