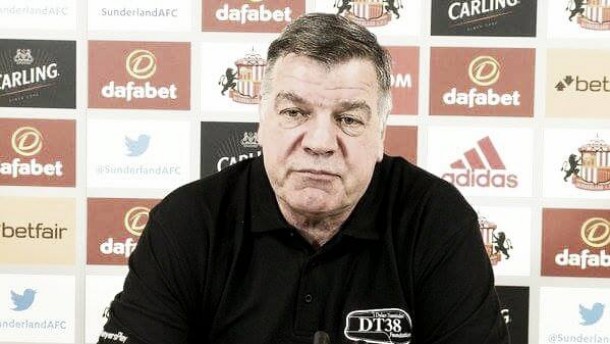 Sam Allardyce is keen to secure victory at the Emirates for Sunderland for the first time since the 1980s on Saturday as he clashes with an old rival in Arsenal's Arsene Wenger.
The two have a history of a far from perfect relationship in football, but Allardyce is heading to North London for all three points this weekend, not to "wind up" the Frenchman.
Whilst admitting his respect for Wenger, the 61-year-old has put to bed their past feuds as he seeks to continue the Black Cats' great form.
Wenger antics in the past
Speaking at his pre-match press conference on Thursday, Sunderland boss Allardyce was predictably quizzed on his relationship with Wenger as the two prepare to meet once more in the Premier League.
His response was quite a laid-back one too, the former Bolton Wanderers manager admitting that, yes, he has had "some good fun" taunting the Frenchman, but that that was in his "early days...years and years ago."
Allardyce described their more recent meetings, however, as "much more amicable," both on and off the pitch.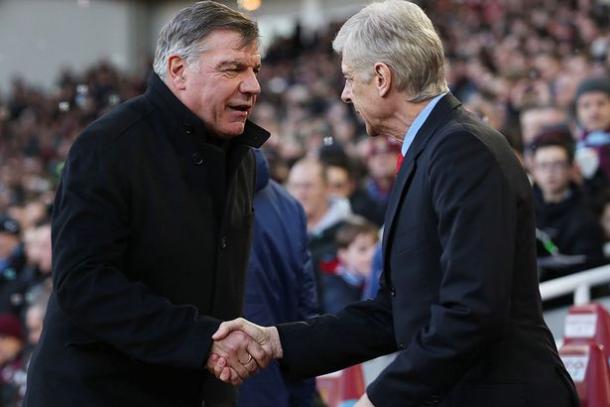 "I have always had a huge amount of respect for Arsene and his quality as a manager," he continued. "Winding-up became a procedure that we all use if and when we feel it necessary. I have always thought he is a fantastic manager and he's done a fantastic job. I might have wound him up a time or two, but never disrespected him."
Furthermore, the Sunderland manager even questioned his own actions, saying that he's "not so sure" that winding up an opposition's manager "makes a difference," as, "at the end of the day, it's about 11 v 11 on the field" and those players cannot really be affected by any antics between the two bosses on the sidelines.
Allardyce keen to break Emirates duck
This weekend, Sunderland are not only looking to end a 22-year wait for a victory in the Gunners' back yard, but Allardyce is also looking to register his first ever win there himself.
"I've never won at Arsenal," he admitted, "drawn a few, but never won.
"The club has not won there since the '80s when our kit man was in the squad and Paul Bracewell played, my assistant manager, so it shows you how long it's been."
However, he heads to North London this weekend with a team who are looking for their third successive league win against a team who are hoping to end a three-game winless streak.
As well as this, the manager believes that "anything can happen on any day in the Premier League," and so he is hopeful that it can be Sunderland's "day."
He is also full of "hope" for "a little bit of good fortune" and for the team to "play very, very well," and if these factors come into play, then he believes his team can "get a result."
Sunderland face Arsenal at the Emirates on Saturday afternoon, with kick-off at 3PM BST.