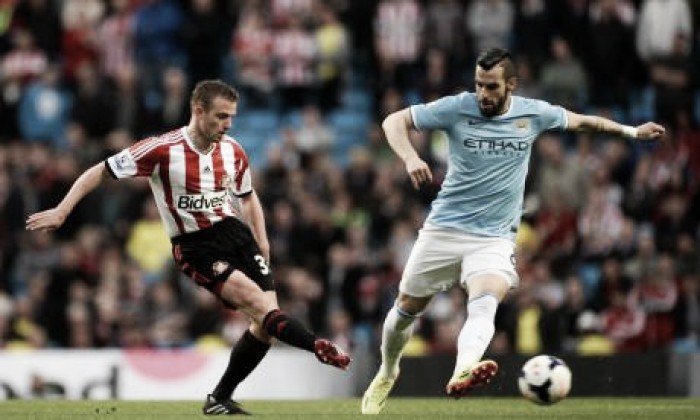 Sunderland defender John O'Shea says the Black Cats can "shackle" Middlesbrough star Alvaro Negredo, when the two sides meet this weekend.
The Spaniard netted on his debut in Middlesbrough's 1-1 draw with Stoke and will hoping he can do the same in the Wear-Tees Derby on Sunday.
O'Shea confident
Sunderland narrowly lost their opening game at the Etihad Stadium but O'Shea feels confident that he and his side can handle the so called "beast".
Speaking to the Evening Chronicle, O'Shea spoke of his previous encounters with Negredo and admitted he was a "handful" but insisted that Sunderland had the players to "cope" with the 30-year-old. A host of Sunderland players will have played against Negredo during his days at Manchester City.
O'Shea said he hoped the defenders would show that ability on Sunday.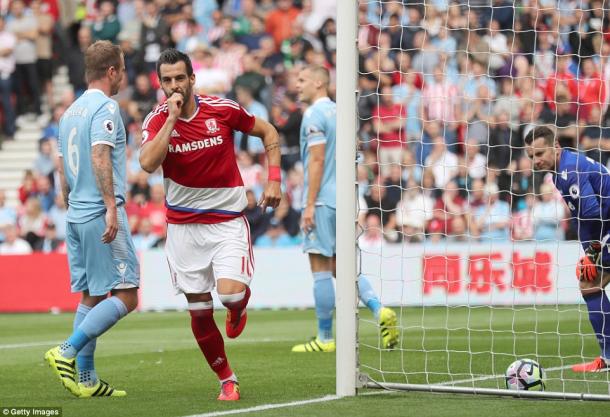 New look Boro
Middlesbrough boss Aitor Karanka has brought a host of big names to the Riverside Stadium this summer and O'Shea knows the potential that the team holds at the moment.
O'Shea claims Boro have a more "European" feel this campaign, mixed with a "good core" of players who have been the club a long time.
The 35-year-old also heaped praise on the manager, board members and "atmosphere" of Sunderland's North-East rivals. O'Shea said all of these things showed Boro's "intent" of staying in the top flight.
Passion of the derby
After Newcastle's relegation last season, Middlesbrough are Sunderland's main local rivals and O'Shea says this derby is one that the fans can "relish".
O'Shea claimed that in a game like this, "you want the three points", even if the performance of the team is not a particularly good one.
These two sides have not met since 2012, in which Tony Mowbray's Middlesbrough side beat Sunderland 1-0 in the Capital One Cup. Both teams will be looking for their first three points of the season.