Sunderland's growing injury list is starting to take its toll on the team and there is no light at the end of the tunnel with Lamine Kone the latest to pick up an injury.
Kone picked up the hamstring injury during the international duty and is in doubt for the trip to Stoke City tomorrow.
No end in sight
The long line of injuries for Sunderland is Vito Mannone (elbow), Sebastian Larsson (knee), Jan Kirchoff (hamstring), Lee Cattermole (back) and Adnan Januzaj (ankle) and there is no sign the list will be ending.
The mounting injury problems is a growing concern for Moyes for the rest of season.
Moyes, speaking at his pre-match press conference, said: "The one thing I have to say is that all the injuries we are getting are getting picked up in games."
Having to face facts that in reality that these players are being injured during game time and in some cases being forced into making a change early in the game, with every team will face the same issues just Sunderland are "getting their fair share" now.
"We have lost a few players long-term, people like Seb Larsson was probably carrying an injury from the Euros.
"It sounds like Lee Cattermole has been carrying an injury for a year or so." He added.
Real issues
Currently, The Black Cats are losing "two or three players" per game and that is causing major concern within the team.
But some little good has come from it, seeing the young growing talent to have a chance at the senior team such as Jordan Pickford and Lynden Gooch who "have done well" for Moyes.
Long-term injury Fabio Borini will be out for a while yet after going under the knife after a kicking the ground at Southampton.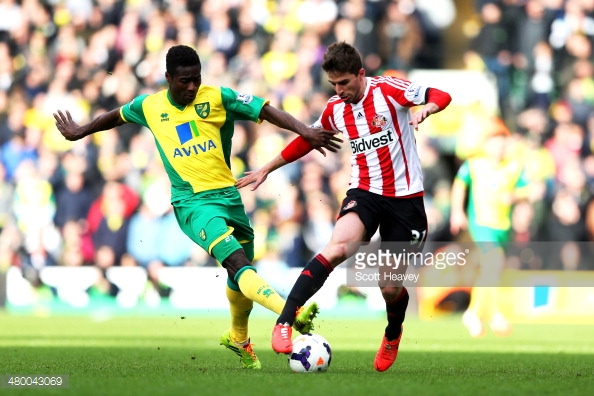 "Catts has really missed the bulk of pre-season. Seb has missed most of it. Hopefully, Steven Pienaar could make the squad tomorrow coming back from a hamstring."
He concluded: "That would be a lift to get him back. He has kept the ball for us, can we get him back playing regularly."