Muhamed Besic has signed a new five year deal that extends his current Everton contract through to 2021. The Bosnia and Herzegovina international had already triggered a clause in his previous contract that gave him a years extension for playing 25 games for the club.
The 23 year old's new contract has delighted Everton fans who want to see more of Besic in an Everton shirt. The midfielders time at the Blues has been hampered by injury.
After a fine run of form this season during games against Manchester City, Besic suffered another hamstring injury, adding to his initial hamstring injury when he started in the 3-1 win over Chelsea earlier this season.
Time is on Besic's side
The new deal signals a long term stay at Goodison Park for Besic, giving him a chance to prove he can take over from Gareth Barry once the Englishman moves on or retires.
With more than a 10 age difference, Besic has shown that he can be a long term successor for Barry, as a midfielder who gets around and picks up loose balls while being willing to stick in a tackle and take a card for his team.
Besic has shown a proficiency when tackling, being able to win the ball with an inch perfect tackle. He still has to prove that can step up to another level and cut out the mistakes in his game. Besic can make mistakes in all areas of his game - whether it be giving the ball away or making a poor shooting decision from range.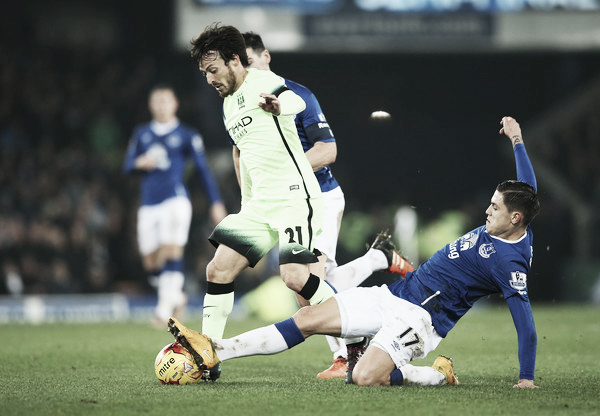 Versatility is Besic's key
Besic can play a number of different positions and fill different roles for Roberto Martinez's side. During the Blues Capital One Cup run he showed an ability to shadow such a quality like Yaya Toure and effectively take him out a game without a tough tackle.
For his native Bosnia and Herzegovina, he has played behind Edin Dzeko as an attacking midfielder, at centre half and even at full back. During the game against Chelsea earlier this season, Besic set up on the left wing before succumbing to injury.
Being able to fit into different positions will increase an chance of playing time he has for the Toffees.