Daley Blind and Juan Mata are set to be two high-profile victims to be sold by Jose Mourinho this summer, according to Sky sources.
Mourinho took over from Louis van Gaal at Manchester United last week after he was sacked and Mourinho visited the Carrington Training complex on Monday where he was greeted by chief executive Ed Woodward.
Mourinho would sell Blind and Mata should the club receive decent bids
Not long after Mourinho had left the training ground speculation started to appear and the latest is that Mourinho would approve the sale of Blind and Mata should the club receive acceptable bids with the knowledge that he will able to sign players that can replace them.
It would be a real sickener for both players but especially Blind who had a decent season at centre-back last season and it was thought that he would play some part next season for Mourinho. It is said though that Mourinho feels that Blind doesn't have the physical attributes he likes to see from his players.
Mata was sold once by Mourinho at Chelsea
Mata, on the other hand, was widely expected to leave the club when it was confirmed that Mourinho was going to be taking over at United due to Mata being sold by Mourinho at Chelsea.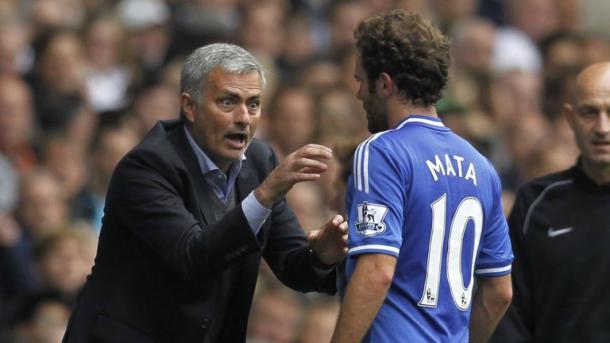 Reports though said that Mata would be open to try and put that behind them and get along at United and that he would fight for his place at the club but the latest reports suggest Mourinho hasn't changed his opinion on Mata from his Chelsea days.
Whatever happens at the club this summer it won't be dull as one things for sure Mourinho will want to put his stamp on the squad as he tries to bring success back to Old Trafford and that is what the club want to happen under Mourinho.