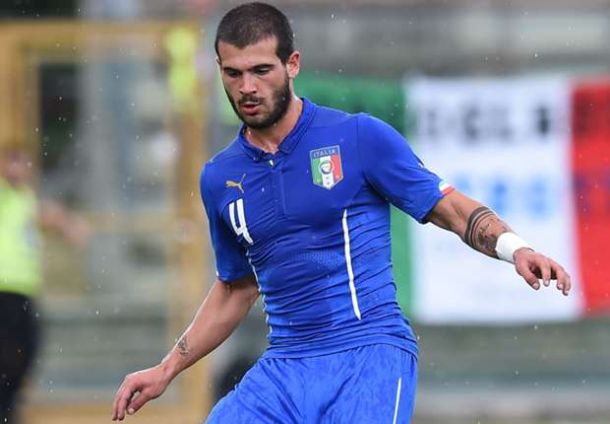 With the January mercato wrapped up, it's time to assess the reigning champions transfer dealings and whether they've actually improved their squad moving into the second half of the season.
Paulo De Ceglie IN (early terminated loan with Parma)
The left back had been loaned out to Parma for the first half of the season however with Giovinco leaving (home grown quota) and an injury to Kwadwo Asamoah, Allegri's men needed to find someone to fill the void. Although not the greatest of options, De Ceglie obviously knows the club well and will fit in relatively quick. Patrice Evra will remain the preferred starter with perhaps even Simone Padoin as the backup left back, expect to see De Ceglie used sparingly.
C-
Stefano Sturaro IN (5.5mil last summer, brought back from loan deal with Genoa)
The 21yr old Azzurrini regular should provide a solid option in midfield. Having been in good form for Genoa where he was loaned, Allegri will see Sturaro as someone who can come into the side and perform. Sturaro will likely cover the role currently occupied by Simone Padoin as the substitute midfielder or first option into the squad if any of the Bianconeri's stars Claudio Marchisio, Andrea Pirlo, Paul Pogba or Arturo Vidal are unavailable. Sturaro is a player with a very bright future and someone who could potentially feature as a starter at some stage in his Juventus career.
B
Sebastian Giovinco OUT (terminated contract, joins Toronto FC as a free agent)
After 19 years at Juventus moving through the club's ranks, Sebastian Giovinco now moves to MLS club Toronto FC after mutually agreeing to termanent his contract six months early. Used in a very limited capacity this season, Giovinco's form has dimished in recent times and the need to keep him around and signed up to another contract wasn't high on the radar. Juventus would've been running the risk of keeping an unmotivated player at the club should Giovinco had seen his contract out, besides, someone who can fill the 'void' left by Giovinco will be Kingsley Coman. The teenage Frenchman is an added spark off the bench and will flourish with added playing time. A good move letting the 'Atomic Ant' leave prematurely.
B+
Alessandro Matri IN (loaned from AC Milan)
Not a bad deal considering Juventus sold Matri to AC Milan for 11mil and only 18months later he is loaned back for free with the Turin club only having to pay 50% of his wages. Matri has been with Milan, Fiorentina and Genoa within that time period, having contributed 7 goals and 5 assists with Genoa in the first half of this season. 'Mitra Matri' returns to a club he knows well, having won two Scudetti with Juventus and scoring 29 times in 83 appearances. Matri was brought in as cover for the departing Sebastian Giovinco, not exactly a like for like switch however as mentioned earlier, Kingsley Coman will probably see more minutes if Allegri sees the need to bring a creative, fast footed attacker off the bench.
C
Federico Mattiello OUT (loaned to Chievo Verona)
The left sided youngster has appeared twice this season and will see alot more time with Chievo, a side lacking in quality, Mattiello will be given chances to impress and prove his worth. Not much of a loss for Juventus given he only appeared a couple times off the bench and with De Ceglie being brought back from his loan deal with Parma. Mattiello has been one of the more impressive players to have come through Juventus ranks in the past few years and senior football will only benefit him, a player ready for added minutes.
B+