Bianconeri goalkeeper Gianluigi Buffon has said he is willing to stay at Juventus until the end of his career, 'I'm Staying at Juventus for life and I want to play at this level until I'm 40' he said in a recent interview.
In an interview with So Foot, Buffon vowed to see his career out at the Juventus Stadium, even if he was "offered double my salary elsewhere." He went on to say that he'll be "staying at Juve for life" as being part of the club makes him "proud because they have a value." Such values one of the world's greatest ever keepers says are "outdated nowadays."
He continued "Even if I don't have the same passion, which normally decreases a little, I still enjoy the challenge,"
Worst Days of his Career
"Depression can happen to anyone," he said.
Buffon brings back memories when he was 26 years when he suffered from depression "For me, it was almost in a trivial way. At 26 I realized that the age of being carefree was over and this transition to adulthood caused what I experienced."
He also mentioned a comparison between two generations he witnessed "In my day we played in groups and convivially. Now the youngsters are on their computers and iPads and in a footballing sense imagination, inspiration and talent have been sedated."
Buffon is expecting to be a pivotal part of the Euro 2016 along with the Coach Antonio Conte.
Future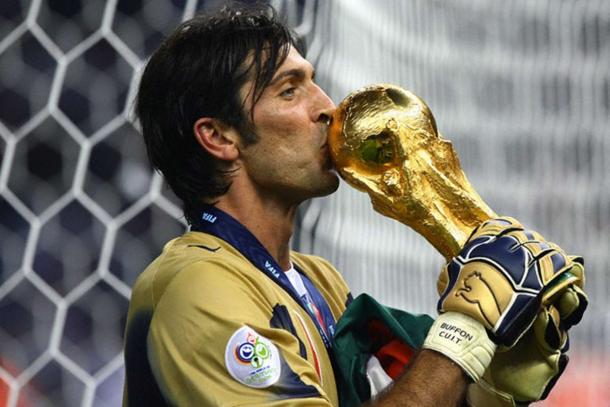 Buffon is clearly willing to leave football at the top. With Euro 2016 ahead, as well as the 2018 world Cup soon after, it would be a great end to a storied international career for the Azzurri Legend. Another dream of his is to with reach the Champions league final one more time with the old lady before the end of his career.