Giorgio Chiellini was changed in the 54th minute in the game against Empoli because of injury, a first-degree tear in the adductor of his right thigh according to the club.
They said that "He was submitted to the medical tests and he has a musuclar injury". The Italian star will be out for 20 days missing the games against Ac Milan and Palermo as well as being a doubt for the match against Lazio. Chiellini was just recovering from a previous injury and he is out again while Juventus is facing 2 difficult games without him. On a more positive note for the black and whites they will recover Leonardo Bonucci and Alex Sandro and Sami Khedira for the upcoming games.
Alvaro Morata back to Spain?
The 23 year old Spanish attacker might be back to the Real Madrid if they decide to use the buyback option that would cost them 35 million Euros after two seasons at the Italian team.
The general director Giuseppe Marotta said "I think that Alvaro Morata wants to stay at Juventus, I've already said that the buyback option is a Damocles sword over our heads." According to Premium Sport, Marotta said that Juventus can't do anything with Morata if Real Madrid decides to use the buyback option he said "We'll have to talk with Real Madrid but they have the last word. All I can say is that we buy a promise and now it's a reality and we are very proud to have him". One could say that Juventus really wants Morata to stay and that he is happy in Italy, also the Tifosi of the old lady wants him to stay.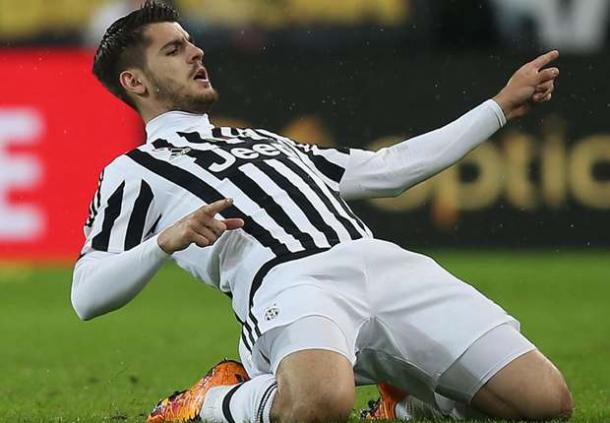 Regardless of the outcome Juventus are already looking for a substitute just in case Morata leaves and the rumours indicate that Edinson Cavani and Zlatan Ibrahimovic are in the radar of the Italian giants but Marotta has dismissed the Zlatan move "He is a great champion but our philosophy is betting on the young, besides, we are talking of a very big contract that any Italian team could give". Big words from Giuseppe Marotta undoubtedly.