AS Roma centre-back Kostas Manolas has been on the radar of big clubs over the past weeks. Manolas has been recently linked with English giants Arsenal, now, Italian papers report Italy coach Anotino Conte has met up with his agent, ahead of beginning to coach Chelsea this summer.
Greek international, Manolas, only 24-years-old, has had a very impressive season since arriving from Olympiakos, more so shining under current coach Luciano Spalletti.
Last month, Manolas spoke to the media during the presentation of the Junior Tim Cup, speaking to RomaPress if he will be leaving this season, "Roma will decide this, I still have three years on my contract" Manolas continued speculativly, "I am happy here, but we'll see what happens."
Roma name their price
It is also said to be believed Arsenal are ready to put a bid on the table for Manolas, therefore, i Giallorossi have put a price on their center-back at €33 million.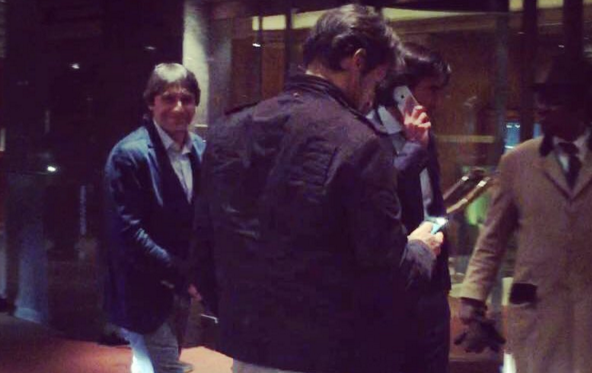 Adding to his speculative future, according to calcionews24.com, Italy coach, Antonio Conte was spotted in London meeting up with Kostas Manolas' agent, Ioannis Evangelopoulos. Antonio Conte has been now named Chelsea manager for next season and is clear to be planning his team with his eyes on Kostas Manolas.
As mentioned, Manolas is contracted with Roma until the 2019 season, currently on €1.5 million a season plus bonuses. Added, the interest of both Arsenal and now Chelsea, Kostas Manolas' price is due to be on the rise.
The clause
If Roma do in the end sell Manolas they will be forced to give 50 percent of the sale to Olympiakos as Manolas is still partly owned by the Greek giants.
Roma do owe Olympiakos €6.5 million. The reported price tag on i lupi's center-back is reportedly €35 million, which if sold, Roma would have to pay up to Olympiakos, €17.5 million.
With this clause, it may seem Roma would not want to lose their star center-back at all, or, they will want to bump up the price to where they too do not lose anything under what would seem fair in their eyes.