It was only matter of time before president Aurelio De Laurentiis had to accept a giant bid of 90 million euros from Juventus, he had been clear and evident that he does not sell to rivalry lclubs, but he could do nothing when the Bianconeri had acitvated pipita's release clause. A combination of a poor Copa America and a weak opening of mercato for the Partenopei left Gonzalo Higuain wanting to move over to the old lady and it didn't take too long time before the Napoli fans took to the streets where they burned Higuaín's kit.
It was a painful parting with all those who have a heart for Napoli, it was almost prophesied by the fans, that he was the next Argentine who would lead the way towards a new Scudetto since Diego Maradona in the 1986/1987 season. Pipita had no intention of meeting up at Dimaro Monday morning and Maurizio Sarri told Corriere dello Sport: "From a personal point of view, I'm left embittered. I was expecting a phone call, be it just five minutes before he had his medical. But I'm old enough not to be surprised". Napoli must now wait for a new messiah.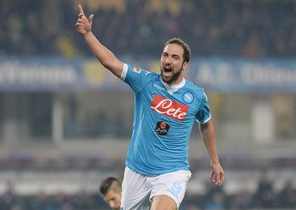 The banker from Figline Valdarno
Sarri's coaching talent became apparent late in his career. After many years leading various clubs deep down in the Italian football system beside his banking position his big break came in 2012 when he was appointed manager of then Serie B team Empoli. He would lead the azzurri to promotion in 2014, and charmed all of Italy with a form of champagne football. In the summer of 2015, Napoli were forced to look for a new coach after Rafael Benitez took over the training duties at Real Madrid. In came jogging suit-dressed and chain smoking Sarri with no experience at top level.

It started badly in the city of Naples that breathes football, a place that demands results from almost the first moment. Two points from the first three league games wasn't a great start by any means but after September, Napoli did not look back with 17 wins and just 1 defeat in 21 games and were crowned winter champions.
Then the troubles started to roll up in mid-February and Juventus took over the Serie A throne once again. Napoli did also struggle to take down a still recovering Inter Milan last season and had an exit in the quarter final of Coppa Italia, where Sarri was in the headlines for all the wrong reasons having made homophobic comments towards Inter coach Roberto Mancini - who Sarri has subsequently apologised to.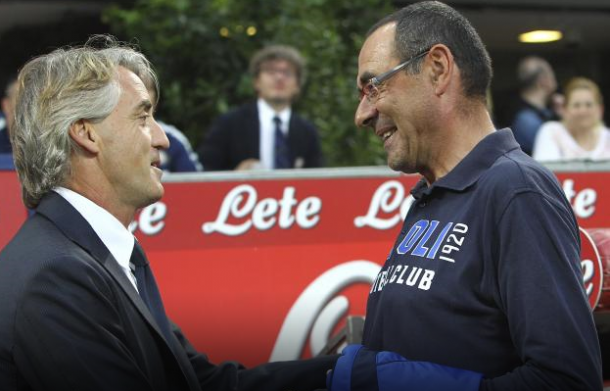 A new era with Milik?
The charismatic coach has a big task ahead of himself, now that they do not have a notorious goalscorer when they go into the season. He further said: "We'll make good Higuain's absence by spreading out the responsibilities on the collective game. We haven't lost the desire to play the way we like."
It is true that Napoli is strong collectively from defence to attack, and if De Laurentiis uses the money they got for Higuain wisely they can challenge up for the Scudetto this year also. It is no hidden secret that they cannot put all of the trust on Manolo Gabbiadini. So the board are working hard at Sao Paolo for new investments. At time of publishing Arkadiusz Milik appears to be on the verge of joining the partenopei. The Pole has scored 32 goals in 52 matches in Eredivisie for Ajax and can certainly be a quality signing for a sum of 30 million euros. One must also remember that he is only 22 years old, which means he has his best years ahead of him.