Ivan Perisic's agent Toni Martic has given the nerazzurri faithful peace of mind assuring them that his client is all but certain to remain at Inter this forthcoming season.
Speaking exclusively to FCInterNews.it he said, "Can I reassure Inter fans? Yes, absolutely."
Martic went on to confirm that the Croatian winger, who starred for Inter last year missed the friendly with Trento for "personal reasons" only and insisted "there are no problems."
He went on to say "in general I'd say yes" to the idea of him staying "but in football you never know what will happen."
When asked if there were any offers for his client he said, "That's a question to ask the club, the directors will say if there are any offers for him" and added "a lot of teams are interested in Perisic."
Perisic arrived this time last year in a €15 million deal from Bundesliga outfit Wolfsburg and his name has been loosely linked elsewhere but it is in fact Mauro Icardi's name that is dominating the press concerning Inter with nine of every 10 stories about him and a possible move to Serie A rivals Napoli.
"I believe Perisic has reached such a high level of performance" and as a reuslt, "he'd have no problem playing for any team in Europe" Martic boasted.
Targetting a "great season"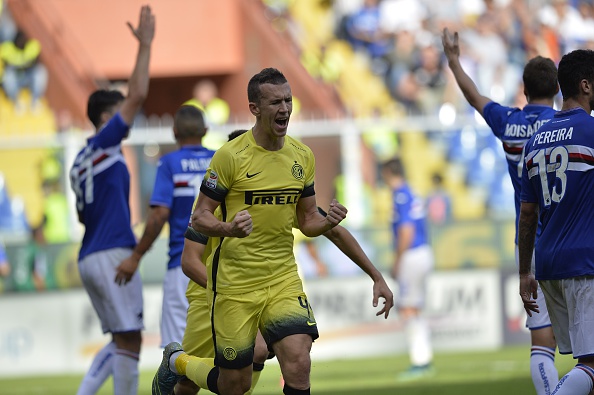 "He has four years on his contract and is happy to wear the nerazzurri shirt" Martic continued and confirmed the 27-year-olds aims "to have a great season."
Furthermore, Martic said Perisic "thinks that, after a season playing together, everyone can do better."
He was also asked about the chances of a renewal and concluded the interview saying "we still have to talk to the club."