Ronnie 'The Rocket' O'Sullivan continued a week of vintage snooker synonymous with his legacy in the sport. World number seven Neil Robertson barely made it to the table as the former World Champion dominated from start to finish in Saturday's second semi-final.
O'Sullivan takes control from the first frame
Ranked number ten on the planet due to a lack of enthusiasm at times for the sport and dipping in and out with his form due to a long-term back problem, O'Sullivan made a mockery of his lowly position as he took complete control against one of the best players around in Neil Robertson.
Discounting the third frame, Robertson potted half his total points in the opening stages of the first frame, before O'Sullivan hit back with a majestic contribution of 118.
The Rocket continued the inspired form that has been engaged with him all week as Robertson failed to pot in the second frame and O'Sullivan formulated another high break of 79. The Riga Masters winner had to respond immediately and he almost did in the following frame, only to be edged out by 12 points.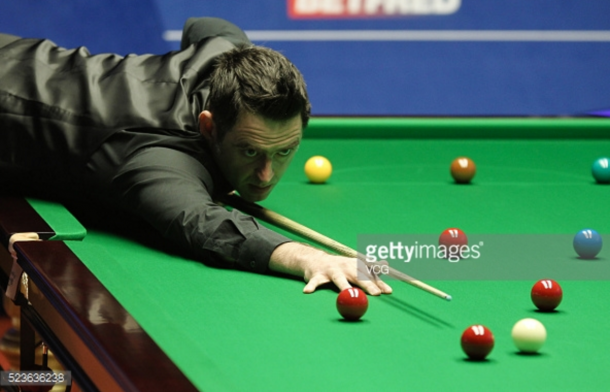 No coming back for Robertson
Although Robertson managaed to acquire 53 points in that frame, the win had provided further momentum to the O'Sullivan cause, as he continued a mature display to seal his place in the final.
The Australian was to only manage one more point as O'Sullivan took frame four with a break of 92, frame five with a contribution of 63 and frame six with an excellent 96.
The result tees up an intirguing final between O'Sullivan and Judd Trump with both players finding exceptional form. O'Sullivan has now won 26 of the 31 frames he has played in this competition, whilst Trump has taken the same number of wins from 36, albeit only dropping two frames from the last three matches.
The pair have that winning feeling this season with the former winning 11 from 12 matches and the latter successful in 14 from 17 after both had late starts to their campaign. O'Sullivan leads 7-5 in matches between the duo, though Trump has won three out of five finals they have contested.