 Mark Selby earned his eleventh ranking title after defeating Mark Williams in an enthralling China Open final. The reigning World Champion and current best player on the planet ensured he went into the World Championships in the best possible shape as he looks to defend his title at the Crucible.
Unfortunately for Williams, defeat means he ends the season outside the top 16 and will face a gruelling three-match qualification period to reach snooker's premier event.
Selby fails to break clear as Williams continuously reigns him back in
Selby looked in excellent form as he shot into a two-frame lead following breaks of 54 and 100. Yet Williams showed his class when he was afforded an opportunity and knocked in a match-high 124 to register on the score-sheet. However, the Welshman brushed the brown with his cue when potting the first red of the frame in the fourth, effectively opening the table up to Selby who duly buried a 105 break. Williams did strike back with the final frame before the mid-session interval, shooting 82 to leave the score 3-2.
An electric start slowed down after the break, with both players fully aware that any slip could give their opponent a crucial advantage. A half century from Selby was followed by two tactical frames shared between the pair, before Williams offered a warning at the end of the afternoon session with another century break formulating 106 as he remained in the contest at 5-4 behind.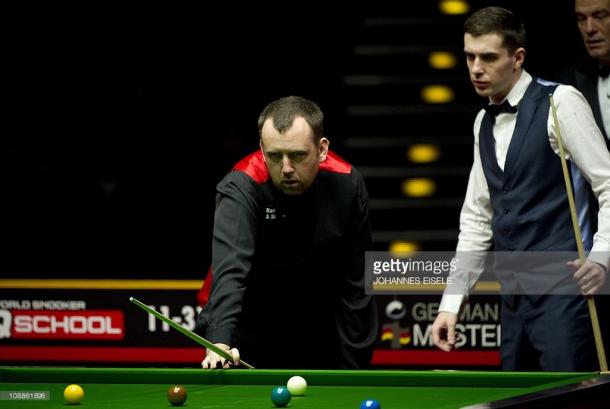 Williams edges clear twice before Selby proves to have too much for the Welsh Wizard
Williams came out flying in the evening session, winning two of the opening three frames with breaks of 68 and 65. Sandwiched in between those contributions was a 55 from Selby as the duo were locked at 6-6. A re-rack in frame 13 was negotiated by Williams with another excellent formulation amounting 81 to take the lead for the first time. However, Selby won a crucial last frame before the mid-session interval, making a break of 95 to leave the scores tied at 7-7.
The Welsh Wizard gave himself a real chance when he won a tight tactical 15th frame before the storm came from Selby. The Jester is the best player in the World for a reason and put himself one frame away from an eleventh ranking title with breaks of 70 and 124. Williams could not stop the onslaught in frame 18 as Selby secured the second China Open success of his career and an eighth final victory in his last nine attempts. The result means Selby can rest for a fortnight before the World Championships, whilst Wiliams will travel to Sheffield on Wednesday to begin his qualification quest.