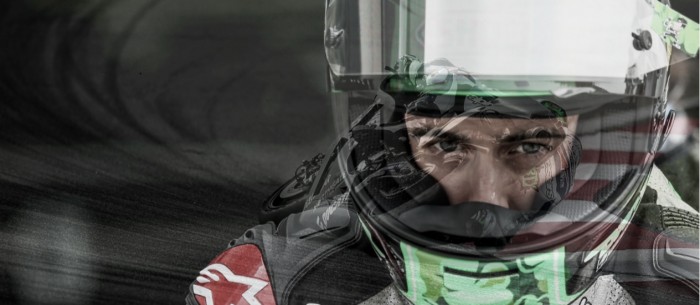 Pull & Bear Aspar Racing Team rider Eugene Laverty has announced he will be leaving the MotoGP after two seasons, and he will be returning to the World Superbike Championships were he will race for Aprilia.
Laverty to return to World Superbike
The Irishman, who has previously completed four seasons in the World Superbike, finishing second in 2013, has made this announcement after Alvaro Bautista (Aprilia Racing Team Gresini) confirmed he will be joining the Aspar Team next season. Bautista will be competing aboard a Ducati Desmosedici GP 16 were Laverty, who had been in contract talks with his team, would have remained aboard the Desmosedici GP15.
Laverty has made significant improvements in his second year
Laverty has a slow start to his MotoGP career, but after completing his rookie year he was able to match his championship points from the 2015 season in one race. The Ducati rider is currently ninth in the championship on 76 points; he is the fourth independent team rider and the fourth highest placed Ducati.
His best result in the MotoGP season, and so far in the elite class came in the second round this year at Argentina where he finished fourth and also completed the race the top Ducati rider and the highest placed independent team rider. Laverty has proved to be consistent and has continually improved this season, but now sadly it will come to an end.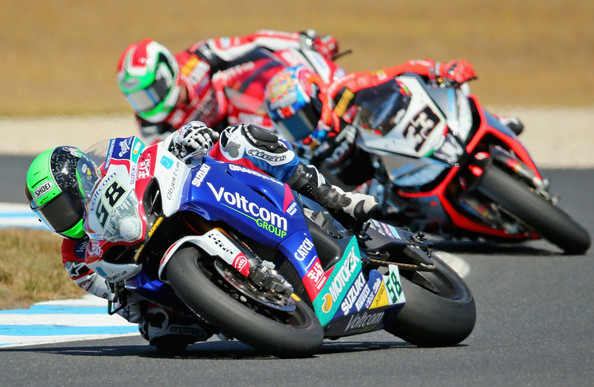 Laverty will take a great deal of experience with him
Surely though, the experience that Laverty has gained through the MotoGP will have paid off and it leaves him in a good contention of challenging for the title when it comes to the World Superbike.
Aspar and Avintia teams to have mixed machinery
Avintia Ducati will have the same setup as Aspar next year when they will have a mix of the Ducati GP15 and GP16. Laverty admitted to crash.net that this was what helped him to make his decision to return to the World Superbikes.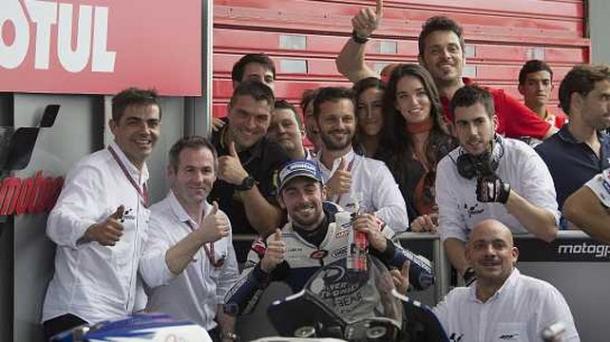 Laverty has been hasty with his decision
Laverty had been "pondering going back to the WorldSBK for a while," he admitted as he revealed that "the Kawasaki seat could have been available," as the Irishman feels he has "unfinished business there". However, he said that at the time that was, "still unsure of what was available in MotoGP" and so he "didn't want to go jumping the gun," until he was sure.
Machinery available helped him make up his mind
The Ducati rider spoke of how he "kept pushing to try and get a GP16" and that when he "knew" that his teammate would have one and he would not he said it was a "case of head over heart". He admitted that "ultimately" it was the "competitiveness of the machinery that tipped the balance" for him.
He felt that he "would really be up against it in MotoGP" if he was to "continue riding a two year old bike" however he thinks that in World Superbikes he "will have a bike and team capable of winning racing each and every weekend". He said, "At the end of the day the very reason I go racing is to win!"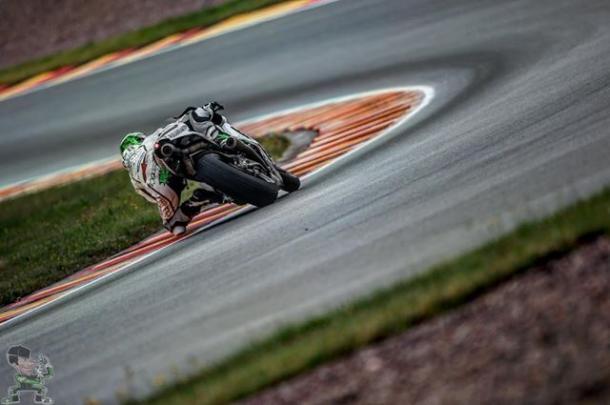 Sorry to say goodbye to his team
Laverty admitted that "the most difficult part" of his decision as a whole was "informing my crew of six mechanics that I would be leaving the team at the end of the season". He spoke of how they "have really been there" for him over the past 18 months and they have "never lost faith" in him, even when he said he "returned from injury" and found that he was "well off the pace". He said they "remained patient and helped me get back to form and for that I'll be forever grateful."
After his experience so far for the duration of his MotoGP career he feels he has "improved a lot during these past two seasons" and he feels that as a result of this that he is "much more complete as a rider". He said, "Perhaps in the past I wasn't ready to fight for a world title whereas now I feel that I've ironed out my weaknesses and I'm ready for the challenge."
Laverty remains optimistic about a possible future return to MotoGP
Laverty remains optimistic about his future and said that "perhaps" he may return to the MotoGP having won the title in the World Superbike, something he said would be "very special".
Laverty leaving the Aspar Ducati team means that Yonny Hernandez may be the man to remain at the team. The Columbian is currently last in the championship in 22nd with just 8 points after a mixed bag of results from previous rounds. Hernandez can be fast but is not yet consistent enough, so will it be enough for Aspar to want him to stay?
Hernandez's best result came at the alst round of the MotoGP at the Automotodrom Brno were he finished the wet race in eleventh position claiming five oh his championship points.