Straight after winning his first ever MotoGP, Team Suzuki Ecstar rider Maverick Vinales headed to Italy where he will be competing in the 13th round of the season at the Misano World Circuit Marco Simoncelli.
Fantastic first ever MotoGP win for Vinales
Vinales was present at the pre-race press conference on a high following on from his success at Silverstone. The race was red-flagged before the end of the first lap when Vinales had took the lead and began to pull away.
He was able to repeat this when it was restarted; when he made his way to the front he pulled away and that is where he remained until the end when he crossed the line with over a three second lead.
It was an amazing performance by the Spaniard who completed his rookie year just last year. He is worked to help 'evolve' the Suzuki so it is now back to its winning ways. It was overdue in all honesty as he has looked strong on several occasion so far this season.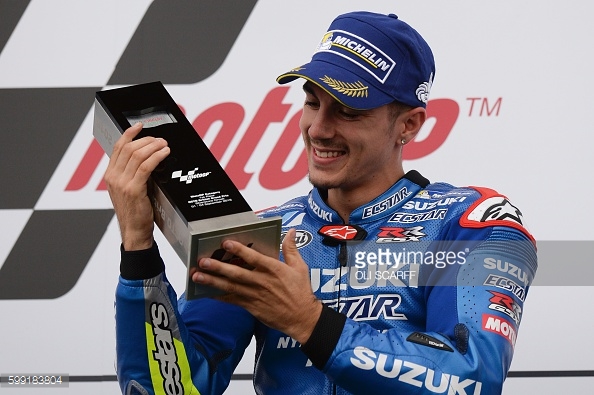 Vinales hoping for repeat of success in Misano
Vinales said that he was hoping they can "bring all the positive things" that he and the team "learnt in Silverstone" to Misano. He admitted that "last year was a difficult race for us" and so this time round he is hoping that they "can improve".
Talking about his success at Silverstone he said, "The victory was not only my victory, it's the team too." He felt that his win was "really great for everybody".
Previously Vinales said they have done "a test here before" and hinted that during the test he "felt great". But then he remembered that the "race here was difficult". He heads to Misano optimistic saying, "We will see if we can improve." The track is a technical track where top sped is not necessarily one of the main factors here. Consistency is key!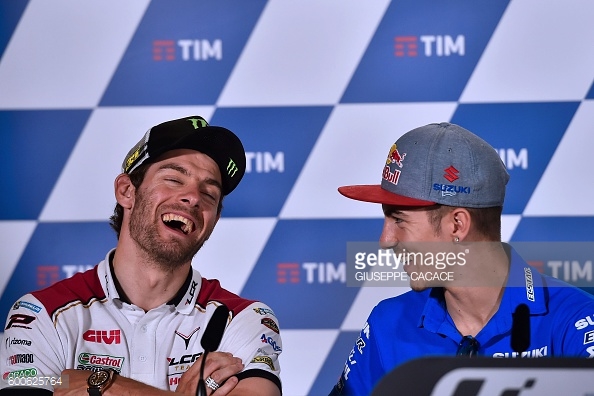 The list of achievements just keeps getting longer and longer for Crutchlow
Second at Silverstone in front of his home crowd for the British GP, Cal Crutchlow (LCR Honda) was the highest placed British rider after qualifying on pole, the top Honda and finished as the highest placed independent team rider.
It was his third podium this season after he finished second in Sachsenring, won his first ever MotoGP in the Czech Republic and then after securing the first pole by a British rider in ages he finished second after a long and hard battle.
100th Grand Prix start for Crutchlow at Misano
Crutchlow heads to Misano where he will be competing in his 100th Grand Prix, an achievement he wasn't even aware of until he was told about it at the press conference. He was "really pleased" with his anniversary and the fact that "It's here in Misano!"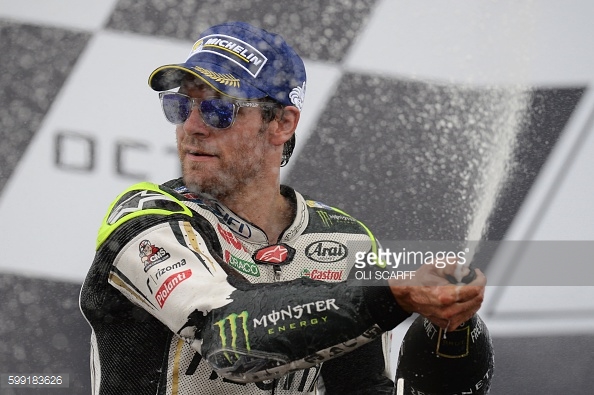 The British rider spoke of how he is "excited and looking forward to it" especially after a "good weekend and a good battle in Silverstone." He mentioned how it was "nice to come to Misano in good shape" and revealed that they would "just be happy with a strong weekend".
Although at the moment Crutchlow "has a good feeling" with his bike "and the team at the moment", he admitted that he thinks "Misano will be a little more difficult" for him and his team.