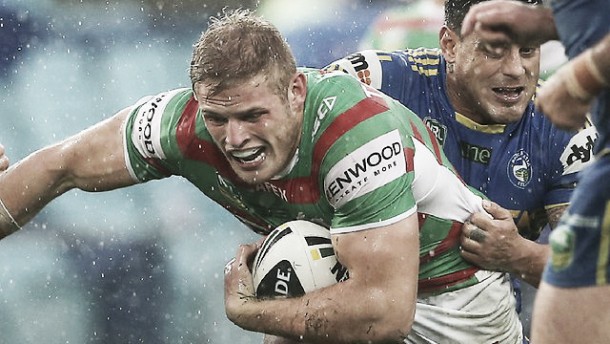 After his brother's failed attempt at a switch in sporting codes, England Rugby League prop Tom Burgess has trialled for a team in the National Football League.
Burgess, who recently signed a contract extension with the South Sydney Rabittohs in the NRL, has had try-outs at tight end with the New York Giants and Buffalo Bills, according to ESPN's NFL insider Adam Schefter.
Following his brother Sam's short-lived rugby union career, Tom has decided that a career in the NFL could be for him, despite being one of the first names on the team sheet for England's rugby league side.
Burgess hoping to follow in Hayne's footsteps
Burgess is not the first star player from the NRL attempting to forge a career in American Football.
Australian Jarryd Hayne stunned the rugby league fraternity when he turned his back on the Parramatta Eels a year ago, annoucing that he would be moving to America after being told his skills would translate well in the NFL.
After being signed to the San Francisco 49ers last year, he surged onto the scene in pre-season, and was one of the most talked about players in the National Football League.
Once the regular season began, Hayne struggled, fumbling twice whilst returning punts which has led to his demotion to the 49ers practice squad, meaning he is not currently on the active roster.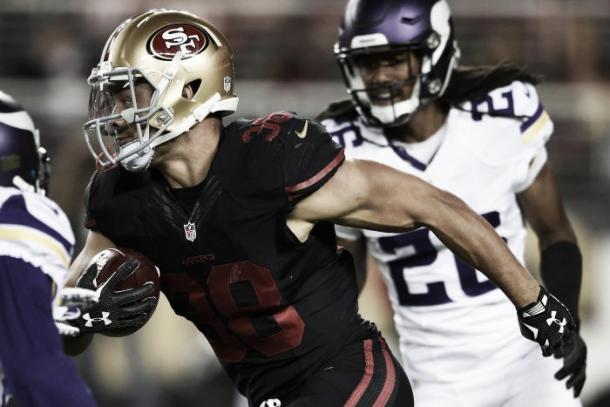 Jarryd Hayne in action for the San Francisco 49ers against Trae Waynes (right) and the Minnesota Vikings, Image: abc.net.au
Move has been mooted previously
Although the trials with the Bills and Giants came as a surprise to many, Burgess has been linked with the NFL previously, with FOX Sports in Australia reporting that his recent decision to sign a contract extension came due to Burgess being undecided over his long-term future.
In an interview earlier this year, Burgess said: "I have shown interest in NFL for a while and I'd spoken to a few of my friends about how I'd love to go there.
"Somehow it's been turned into I've got a contract out there.
"That's not the case, there's nothing there yet and I've not spoken to anyone.
"It is something I definitely wouldn't turn my nose up at, I'd look into it but there's nothing there currently."
Now that news of his trials are public knowledge, Burgess will be under the spotlight to see if he does end up making the move to the NFL.
It will be a major blow to Steve McNamara, who's England Rugby League side have a World Cup to prepare for which takes place in 2017.