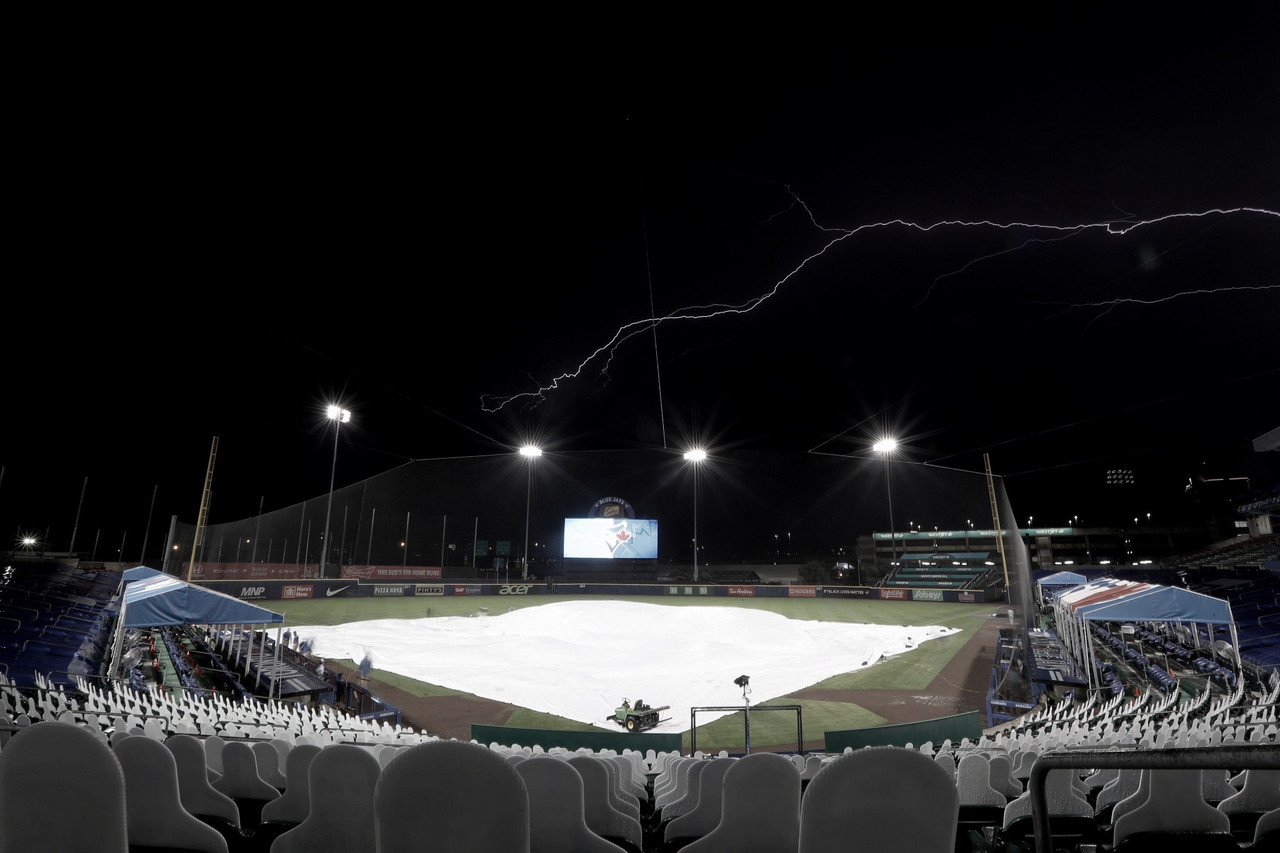 One of the perks of not being at the Rogers Centre for the Blue Jays is that their games really do depend on weather, and is not as easy as closing the roof to play ball.
After winning the first game of the series hitting six homers, the Blue Jays were ready to face the Tampa Bay Rays in the second of three games at Sahlen Field in Buffalo, New York. As they were in the fourth inning and the visitors were up 1-0, the rain came through in Western New York, and the game got postponed.
Tampa Bay took its lead on Austin Meadows' home run in the third inning. This was the first home rain delay the Blue Jays have had since 2003.
Wait, what's this???

A RAIN DELAY? 😳 pic.twitter.com/Qk5sH8T8uL

— Toronto Blue Jays (@BlueJays) August 16, 2020
The team confirmed Saturday's game resume will start at 1:07 p.m. Sunday and will be 9 innings. On the other hand, Sunday's game will start 30 minutes after that and will be only 7 innings.
Rays RHP Yonny Chirinos is expected to come off the IL to start the last game of the series against Toronto in the regularly scheduled game. Blue Jays RHP Matt Shoemaker, who has held opposing batters to a .194 average in three starts, will also start in the seven-inning game.