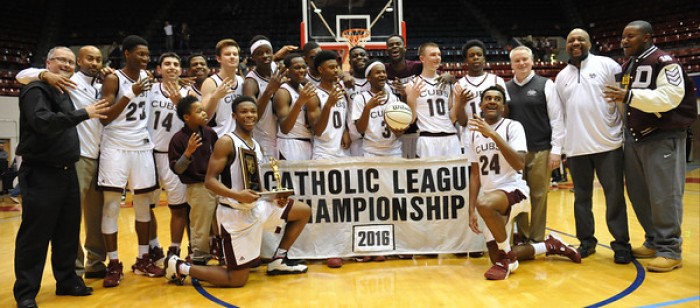 DETROIT, Michigan -- For the fourth straight season, the University of Detroit Jesuit Cubs, ranked No. 1 in the state, have won the Michigan Catholic High School League Championship. The Cubs defeated the De La Salle Pilots at Calihan Hall on Sunday, 70-45.
"When I was a freshman, I wrote a list a goals and winning four consecutive Catholic League titles was at the top," Cassius Winston, a senior, said after the game. "We came out aggressive today, everybody was playing well from the start and really never looked back."
The only other team to win four straight Catholic League crowns are the Catholic Central Shamrocks, who won from 1948-1951.
Cassius Winston, on his 18th birthday, scored seven of the first nine points for the Cubs (19-0) to eventually put them ahead 13-6 over the Pilots. It marked the third straight loss by the Pilots to the Cubs this season.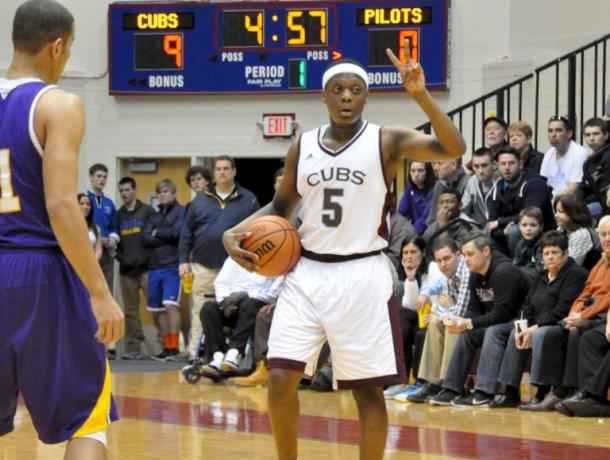 At halftime, De La Salle trailed by 18 points and the second half only got worse.
"The first half was miserable for us, we simply didn't execute on either end of the floor" De La Salle coach Greg Esler said. "It's disappointing. You just can't get down like that to a team as good as Jesuit is and expect to stay in the game. To their credit, they jumped on us quickly and never gave us much breathing room. A lot of that was because of Cassius Winston."
Kevin McKay finished with 15 points, a team-high, for the Pilots and sophomore guard Kole Gjonaj chipped in 12 points.
"We didn't have his best game in the first half, there's no question about that, and that hurt us," said Esler. "We're gonna be as good as he [McKay] takes us in the playoffs, but none of us played good. It just wasn't Kevin McKay."
De La Salle made a bit of a comeback in the fourth quarter, cutting their deficit to 14 points, but the fourth three-point jumper off the hand of Zachary Winston put the game out of reach and allowed the Cubs to coast to victory.
Cassius Winston picked up a 17 points, seven assists, six rebounds and three steals in the Catholic League victory. As a matter of fact, the Michigan State University commit was the first player to start on four straight Catholic League championship teams.
University of Detroit Jesuit will battle the Detroit Public School League champion, East English Village, on Thursday in the Operation Friendship game. It is the final regular season game for the Cubs before the team plays their Class A district semifinal game.