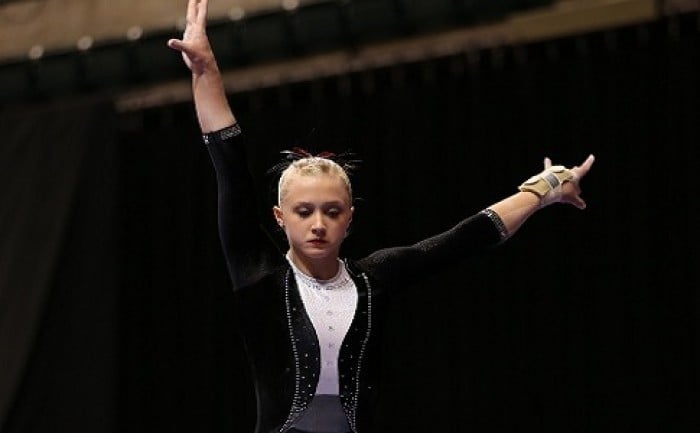 The battle for a spot on the USA Olympic Gymnastics Team is heating up, but two young gymnasts are officially out of the running.
Bailie Key and Jazmyn Foberg have both withdrawn from the P&G Championships and have announced an end to their 2016 season. Both have been bothered by injuries, and with the selection to the Olympic team only weeks away, both gymnasts have decided to focus on their long term goals instead of pushing their bodies and risking further injury for a longshot chance to make the team.
Injuries Derail 2016 For Key
Bailie Key, who many have seen as potential future superstar, has been sidelined all of 2016 with injuries. After an incredibly accomplished junior career, Key made senior debut in 2015. She competed for the United States in the City of Jesolo Trophy event, and came home with the silver medal in the all-around. Key was named a non-traveling alternate to the World Championship team, and looked to be on course to fighting for a spot on the Olympic team. Unfortunately, she has been battling injuries ever since, and did not compete in a single event in 2016.
Texas Dreams, Key's home gym, released a statement on Key's withdrawl, saying "After going above and beyond in an attempt to both heal as well as prepare, Bailie Key will unfortunately not compete at this year's Championships or Trials. We celebrate her many victories along the way, yet our hearts break for her today."
Key's coach, Kim Zmeskal, also released a statement on Instagram, as well as a video of Key training in the gym, saying "First day home from the Classic, this was Bailie's hard-earned progress. Unfortunately, her back has been unwilling to let her continue at the only standard that she will accept, forcing her to come to the hardest decision, to end this season. ... What she has devoted to being "the best Bailie" she can be will forever inspire so many, especially me. No regrets. No stone left unturned with out of the box training and therapy solutions. Head held high with integrity. One of the world's best. A part of my heart. Without a doubt, there will be more to come for this champion!"
Key turned 17 back in March, and has committed to the University of Florida for her college gymnastics career. No other future plans have been announced.
A Disappointing Year For Foberg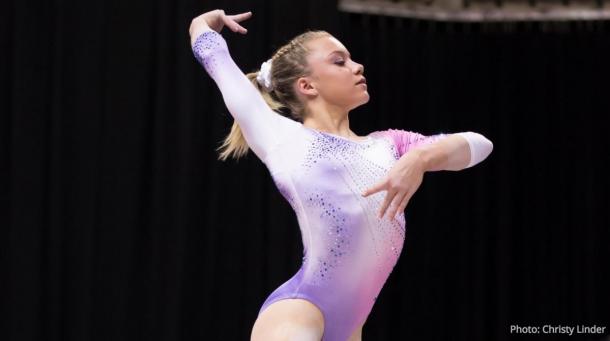 The first year of senior competition has been one to forget for Jazmyn Foberg, who has withdrawn from the P&G Championships and ended her 2016 season with an ankle injury.
Foberg was rivals, and great friends with, Laurie Hernandez when the two competed as juniors. Foberg won the gold medal at the US Championships in 2014, though Hernandez was able to best her a year later. The two became seniors at the same time, but a disappointing season for Foberg all but took her out of the running for the Olympic team. Her only real action against elite gymnasts was at the US Secret Classic, where she competed in three events. She was clearly still bothered by her ankle injury, and finished near the bottom of the standings despite her brave performance.
MG Elite released a statement on Instagram, saying "We are super sad to announce that Jazzy will not be competing at P&G Championships this year. She had been battling an ongoing ankle injury since Japan last year & unfortunately her ankle is not going to hold up thru the necessary training. Jazzy is absolutely determined to come back to elite next year! She knows "once she is feeling good; she can do anything" and we completely agree. Jazzy has had an amazing quad. In 2014, she became the National All Around Champion!
Foberg will join Key and Hernandez at the University of Florida in a few years, but her elite gymnastics career is far from over. With the potential impending retirements of several current elite gymnasts, Foberg, as well as Key, can focus on getting healthy and ready in time to make the next World Championship team.