 After two nights of competition at the P&G Men's Gymnastics Championships in Hartford and two nights here at the U.S. Men's Gymnastics Olympic Trials, it is 2012 Olympians Sam Mikulak, John Orozco, and Jake Dalton who will return to the Olympic games with London alternates Chris Brooks and Alex Naddour rounding out the five-person U.S. Men's Gymnastics Olympic Team.
Familiar faces compiling the Olympic Team
After a disappointing fifth-place finish at the London 2012 Olympic Games, it will be the job of 2012 team members Sam Mikulak, John Orozco, and Jake Dalton to seek redemption for Team USA. Two London alternates gained redemption of their own, with Chris Brooks and Alex Naddour going one better in 2016 to punch their tickets to Rio.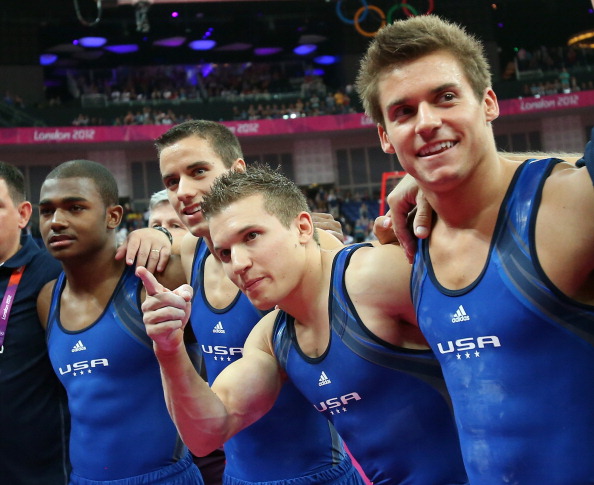 International experience for Team USA
While Mikulak, Orozco, and Dalton all have been members of Olympic and world championship teams, Brooks and Naddour have had far less international competition experience. For Naddour, who specializes on pommel horse and some on still rings, the Arizona native has compiled world championship bronze medal teams in 2011 in Tokyo and 2014 in Nanning.
Brooks, who's career has been shaped by almosts, has never competed in an Olympics or world championships, but has been in a smaller international competition the World Cup and a multi-country event in the US, the Pacific Rim Gymnastics Championships.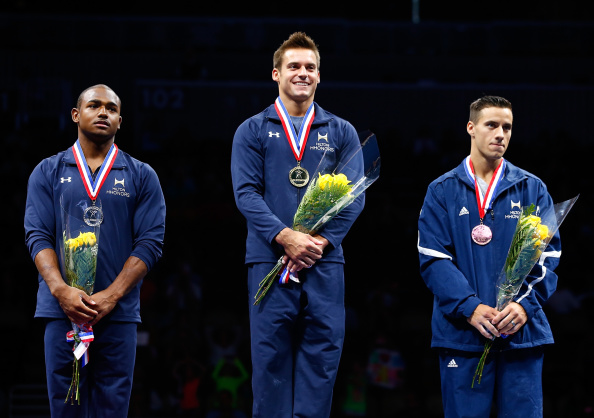 What to expect from Team USA in Rio
In an Olympic Trials that seemingly consisted of great routines getting better and better, the upside for Team USA is huge. Naddour gives America a huge boost on pommel horse, the USA's weakest event by far. Mikulak, Orozco, and Brooks posses great threats on high bar and parallel bars, and Jake Dalton packs a huge punch for the US on floor, vault, and still rings.
Overall, team USA is poised to threaten the men's gymnastics power houses of Japan and China and seriously contend for a medal finish at the 2016 Rio Olympic Games. The three alternate athletes will be named tomorrow morning in St. Louis.