 After a slightly disappointing seventh place finish at the London 2012 Olympics and last year's world championships in Glasgow, perennial gymnastics powerhouse Italy look to rebound this time around in Rio, with a first full team in nearly two years.
The Italian Women's Gymnastics Olympic Team is led by 2006 world all-around champion and reigning national champion Vanessa Ferrari, 2012 Olympian and reigning beam national champion Carlotta Ferlito, and 2015 American Cup bronze medalist and 2012 Olympian Erika Fasana. Also on this year's Olympic team is the Italian national bronze medalist and national floor exercise champion Elisa Meneghini and bars specialist Martina Rizzelli.
Past team results
At the most recent Olympic games, the London 2012 Summer Olympics, Italy, who's team included three of the five members of this year's team, Ferrari, Fasana, and Ferlito, advanced to the team final and placed a slightly disappointing seventh place.
At last year's world championships in Glasgow, Italy once again finished seventh with only Fasana, Ferlito, and Meneghini from this year's team, scoring a 167.567 overall.
Earlier this year at the City of Jesolo Trophy in Jesolo, Italy, the Italians finished third, scoring a 222.400 overall to finish behind the U.S. and Brazil with only Ferlito competing.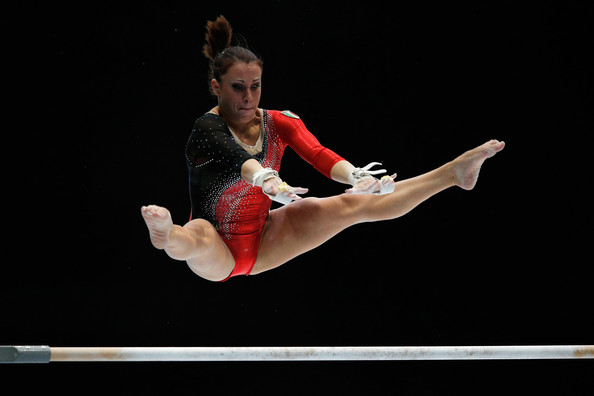 At the final major international team competition before Rio, the 2016 European Women's Artistic Gymnastics Championships, Italy showed signs of improvement from worlds even without their best three gymnasts, placing fifth with a score of 165.571 with Meneghini and Rizzelli leading the way.
Potential qualifications and team final lineups
For Italy, a country who has historically been very impressive on balance beam and floor exercise but has particularly struggled on uneven bars, the biggest question is which gymnasts are most reliable to not put up an extremely low bars score.
On vault, an event Italy has three gymnasts capable of performing a double-twisting Yurchenko, expect Vanessa Ferrari, Erika Fasana, Martina Rizzelli, and Carlotta Ferlito to go in qualifications, with the weakest vaulter of the four, Ferlito, to sit out the team finals.
On uneven bars, by far the Italians weakest event, the lineup will be lead by Italian uneven bars champion Rizzelli, then Ferrari and Ferlito, with Meneghini most likely filling the fourth spot in qualifications and sitting out the team final.
For balance beam, look for Ferrari, Meneghini, Ferlito, and Fasana to go during qualifications, with Italy opting to take Meneghini's higher difficulty for the team final over Fasana.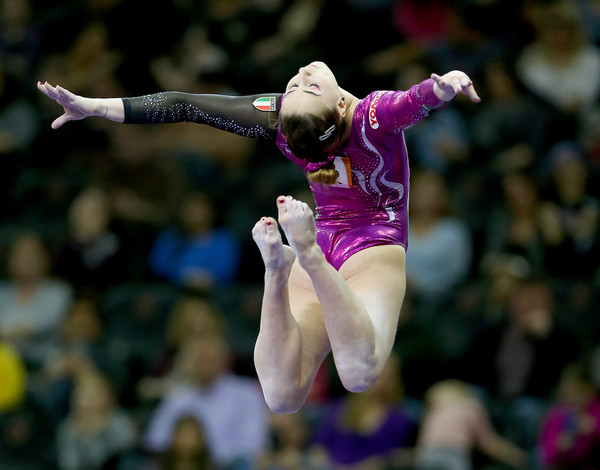 Finally on floor exercise, an event Italy has historically performed well on, expect 2012 floor final qualifier Ferrari to lead the way, along with Fasana, Ferlito, and Meneghini, with the latter sitting out the team finals.
What to expect from Italy?
With Italy having struggled with injury and aging lately, the odds have not been in the Italians favor lately, but a team final spot is still looking pretty sure for the Italians. Assuming Italy is able to capitalize on their strong floor and beam scores, they should make the team final barring any severe mishaps on the uneven bars.
In the team final, the Italians would need potential third and fourth place teams to falter significantly to give them any realistic shot of medalling, but a fifth or sixth place finish is very possible especially with Italy's fairly deep team.
In the all-around final, assuming Italy goes with Ferrari and Ferlito to do the all-around in qualifications, Ferrari, who has incredibly not missed out on qualifying for a world or Olympic all-around final since 2006 except for 2009 and last year's worlds due to injury, could be looking at a potential fifth to tenth place finish, an incredible achievement for someone who won their first world medal way back in 2006.
For Ferlito, the Italian will most likely be on the borderline of qualifying, but expect the 21-year-old's experience to show through and reach a second consecutive Olympic all-around final.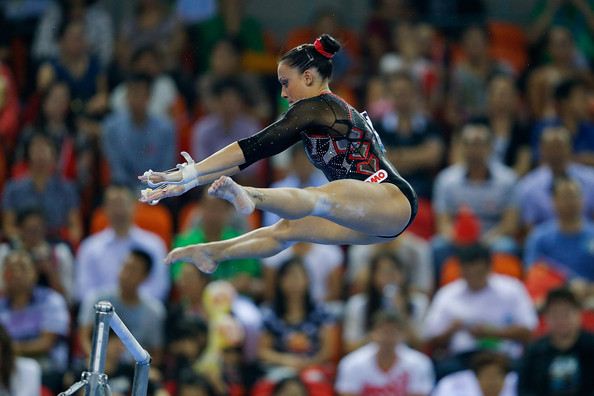 Predictions:
Team: Sixth place
All-around: Ferrari- eighth place, Ferlito- 18th
Floor exercise: Ferrari- seventh place
Medal count: 0