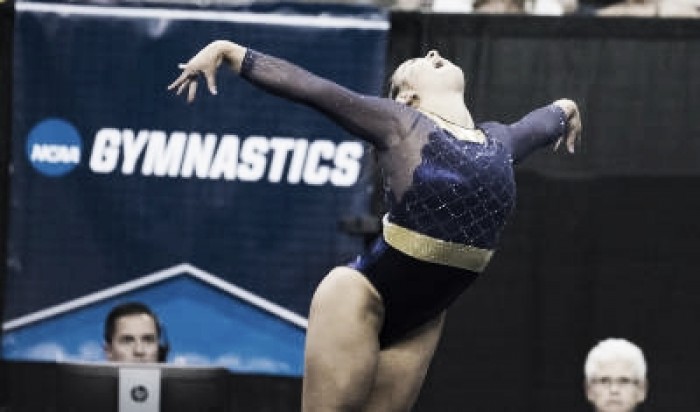 The story of Semifinal Two was the dominance of the LSU Tigers as they posted a record-setting overall score. Four of the other five teams in this closely contested were also from the SEC and as it would turn out, the Florida Gators and Alabama Crimson Tide emerged with the other two Super Six spots.
LSU's record-setting score was 198.275, followed by Florida with 197.8125 in second, Alabama at 197.6 to clinch third, the Nebraska Cornhuskers in fourth with a total of 197.2125, the Michigan Wolverines in fifth with 196.4625 and the Georgia Bulldogs with 195.8
LSU, Florida and Alabama join Oklahoma, UCLA and Utah in the Super Six to decide the national champion.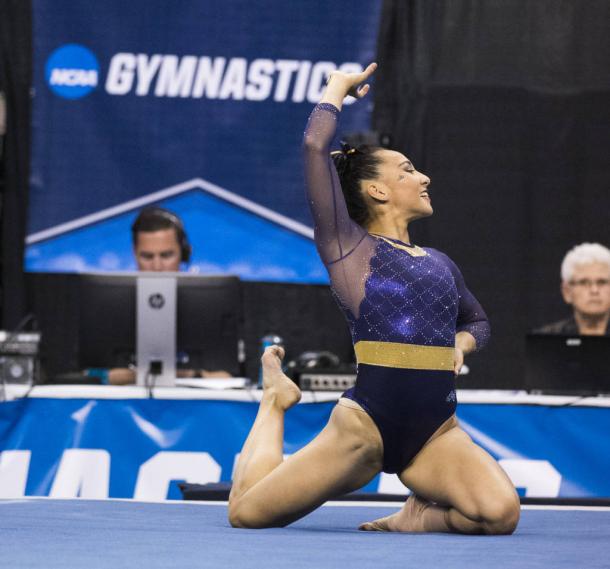 Individual Standouts:
The best performers from this second semifinal were Florida's Alex McMurtry, LSU's duo of Sarah Finnegan and Myia Hambrick and Alabama's Kiana Winston.
The individual event leaders were:
Vault- Kennedi Edney with a 9.9875.
Uneven Bars- Alex McMurtry, Maggie Nichols and Katie Bailey (all tied at 9.95).
Balance Beam- Alex McMurtry, Myia Hambrick and Ashleigh Gnat (all tied at 9.9375).
Floor Exercise- Ashleigh Gnat with a 9.9625.
McMurtry, Sydney Ewing on vault, Sarah Finnegan and Lexie Priessman on bars and McKenna Kelley along with Hambrick and Finnegan on floor all scored over 9.925.
The leaders in the all around were Alex McMurtry who finished with a 39.8125 to win the title, followed by Kianna Winston (39.60 and Sarah Finnegan rounding out the top three.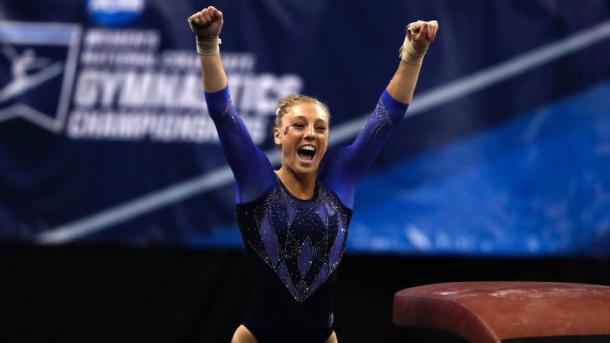 What happens next?
LSU, Florida and Alabama move on to the Super Six and based on last night's scores, the Tigers and Gators seem to be the favorites. McMurtry and Finnegan will likely battle it out with Kyla Ross and MyKayla Skinner for the all-around title while McMurtry and Finnegan should take home a couple of individual event championships.
The Super Six finals are at 9PM Eastern time and will be televised by ESPNU.