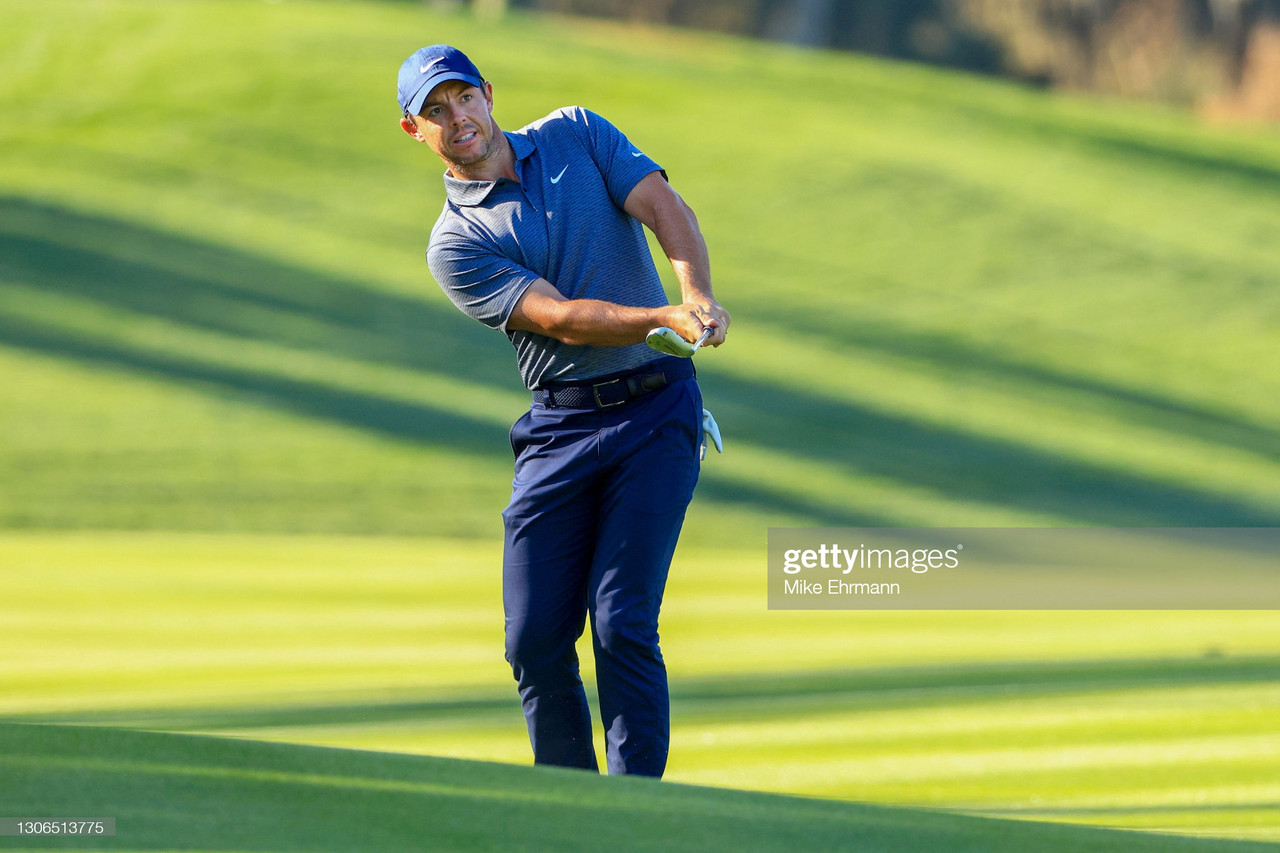 Rory Mcilroy's started his title defence at The Players Championship with a 79 (7+) after a calamitous 18th hole.
Mcilroy won the tournament in 2019, but he didn't get the chance to defend the title last year due to the first round being cancelled at the cause of COVID-19.
After his first shot he was on the back foot
Mcilroy's opening tee shot went straight into the trees at the 10th, which led to a double-bogey. He then dropped another shot at the 13th.
It got worse for the Northern Irishman who went without a birdie across his first nine holes and quadruple-bogeyed the 18th. Mcilroy sunk both his tee shot and his third shot into the water.
After he shot a 43 on the back nine (his first nine), the defending champion tied the highest opening nine-hole score of his PGA TOUR career.
Now the defending champ will have to rely on a strong second day to make the cut.
Playing-partner, Sergio Garcia, had quite the opposite first round
The 2008 champion of the tournament, Sergio Garcia, enjoyed a fine opening round as he went seven-under shooting a 65.
Garcia, who was in Mcilroy's group, ended the day with an eagle on the 18th to take a three-shot lead.
With a lot of golf still to be played and plenty of players yet to finish their round, Garcia won't be getting too big for his boots but he will be happy with himself after an impressive performance on an incredibly tough day for many.