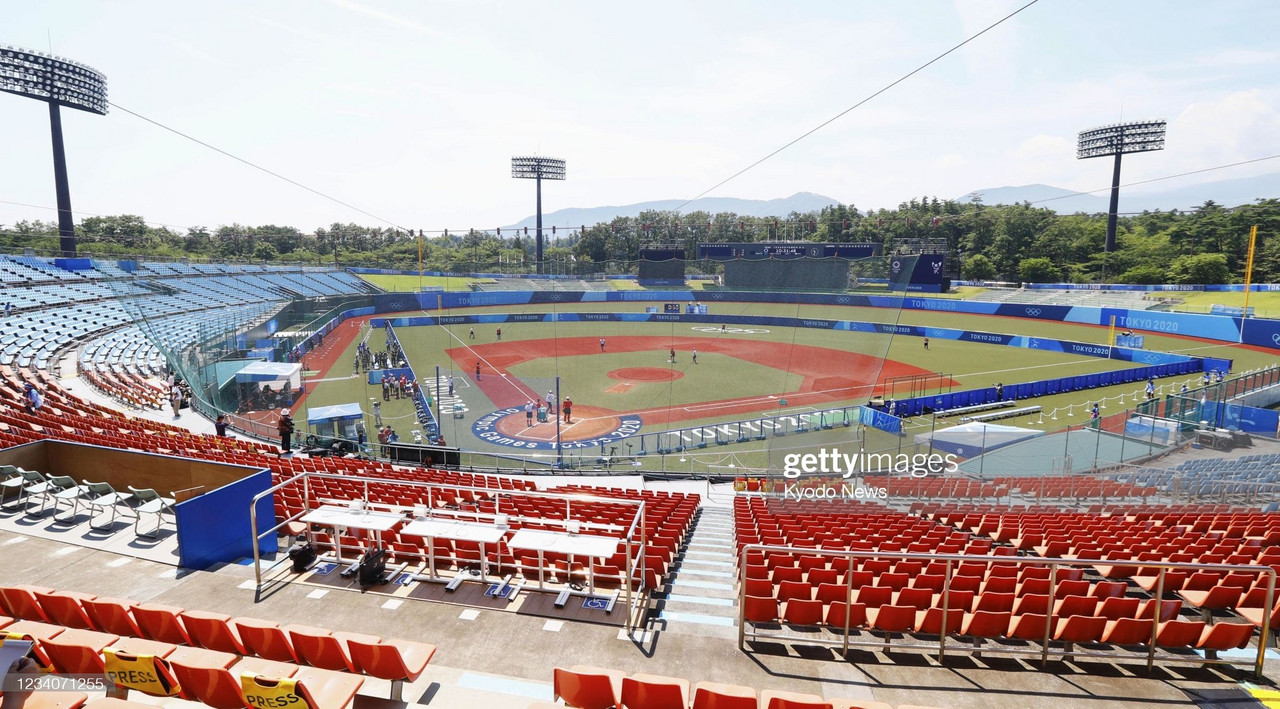 Softball made its return to the Olympics after a 13-year absence.
Six teams are in this year's field, which features reigning Olympic champions and host nation Japan, the top-ranked team in the world USA along with Canada, Mexico, Australia and Italy.
Every team plays the other once in the group stage, which consists of five games. The top four advance to the medal rounds.
With the action underway, we wrap up the play from the opening three games.
Japan 8, Australia 1 (5 innings)
Ueno Kukiko, hero of the 2008 Olympic championship team, went 3 2/3 innings to pick up the win. She loaded the bases in the top of the first with one out, hit a batter to force in a run, but worked out of further trouble.
In the bottom of the first, Yamamoto Yu delivered an RBI single off of Kaia Parnaby to tie the game.
Naito Minori put Japan ahead to stay with a two-run blast in the bottom of the third and an inning later, Fujita Yamoto launched one into the Australian bullpen to make it 5-1.
After adding another run on a sacrifice fly by Nodoka Harada off of Australia designated pitcher Tarni Stepto, Yamamoto collected her second long ball of the contest to make it a seven-run margin, which ended the game under the "mercy rule".
Goto Miu pitched the final 1 1/3 innings for Japan.
USA 2, Italy 0
Cat Osterman dominated the Italians, striking out nine and allowing just one hit over six scoreless innings. Monica Abbott finished off the game by striking out the side.
Italy starter Greta Cecchetti held the Americans hitless through three innings. In the bottom of the fourth, Valarie Arioto singled and two batters later, Michelle Moultrie drove her home with a single for the game's first run.
The lead was doubled an inning later when Aubrie Munro drove in Janie Reed with a sacrifice fly. The US loaded the bases later in the inning, but Moultrie flew out to end the threat.
Canada 4, Mexico 0
Sara Groenewegen threw four hitless innings, striking out three and only allowing one hit, three years after spending ten days in a medically induced coma for Legionnaires' disease, a form of pneumonia.
Kaleigh Rafter and Jennifer Salling each had RBI singles in the bottom of the first, but they failed to add on after leaving the bases loaded against Mexico starter Dallas Escobedo. Salling made it 3-0 with a solo homer to right field.
Larissa Franklin singled home Victoria Hayward to increase the lead to 4-0 before Escobedo got out of another bases-loaded jam. Jenna Caira allowed Mexico's first hit in the fifth and Danielle Lawrie pitched the final two innings.