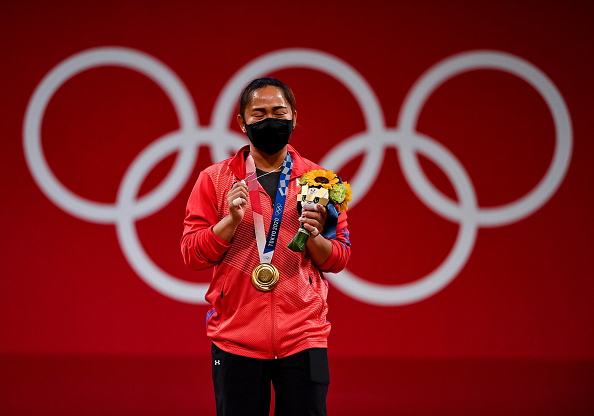 For the first time in nearly a century, the Philippines can say they have stood atop the Olympic podium. Hidilyn Diaz, the country's only medalist from the Rio de Janeiro games, captured gold in the Women's 55 kg weightlifting competition.
She outlasted world number one and defending World Champion Liao Qiuyun of China, defeating her by one kilogram to make history for her country.
Four Break 90 Kilos In The Snatch
In the first three lifts, which were the snatch, Liao and Diaz set the tone. The Chinese woman successfully snatched all three of her lifts, working her way up from 92 kg to 97 kg. Diaz successfully finished two snatches, with her second coming in at 97 kg. She failed her final snatch at 99 kg.
Despite the two setting the tone, it was Muattar Nabieva who led the way with an Olympic Record 98 kg snatch on her third and final attempt after failing her first go at that mark. Kamila Konotop of the Ukraine was the only other lifter to break the 90-plus kilogram mark in the snatch with a 94 kg lift which put her fourth.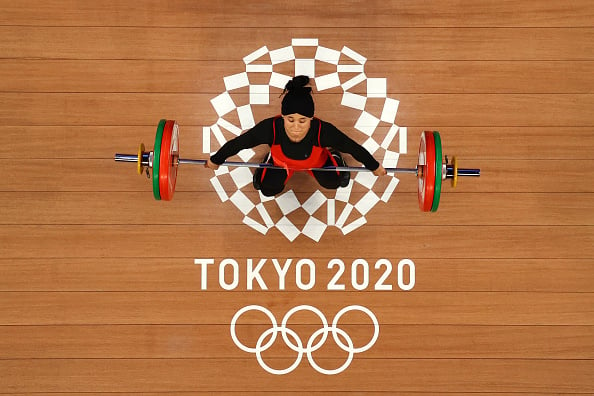 The Golden Moment
With only Zulfiya Chinshanlo of Kazahkstan setting their clean and jerk marks for the weight of over 120 kilograms, the sights were firmly set on Diaz and Liao for what would be the showdown for gold. Both women were tied in second after the snatch and dominated the clean and jerk portion.
Liao lifted before Diaz in the order and successfully hit all three of her lifts of 118, 123, and 126 kg. With Diaz hitting her first two clean and jerks, she needed to hit her 127 kg lift to claim gold by one kilogram. She set an Olympic Record for both the clean and jerk and the combined total of snatch and clean jerk. She successfully did it as emotions began to pour in with the history she had just made.
Liao did everything perfectly, hitting all six of her lifts with her only downfall being that she lifted before Diaz in the order, which of course, is no fault of her own. Chinshanlo, who was tied for fifth on 90 kilograms after the snatch, finished with bronze after completing a 123 kg clean and jerk.