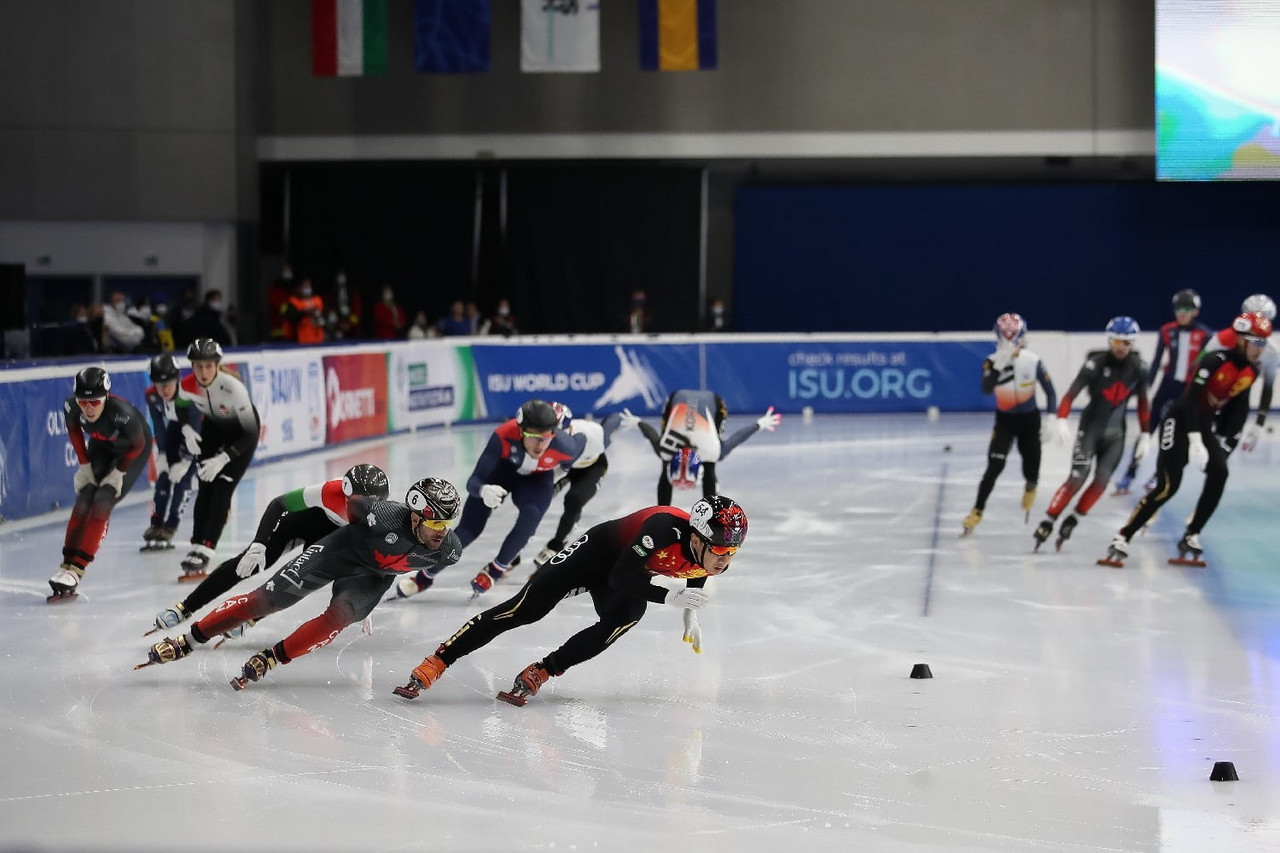 Thank you all.
Bronze medal goes to another Korean: LEE Seung Hoon
Silver medal for CHUNG Jae Won
Gold medal for SWINGS Bart
General Classification of the race
END OF THE RACE, BUT BE CAREFUL
New leader
5 laps to go
Lap 7: These are the first three laps
The final started
And also with the Italian: Andrea GIOVANNINI. He won the other semifinal with the same points as the Norwegian so he is emerging as one of those who can fight for the Norwegian to stand at the top of the podium.
Attention: Kristian ULEKLEIV: The Norwegian has won the first semifinal and is emerging as one of the favorites for the gold medal.
These are the 16 who have qualified for the finals
In a few moments the final begins
Stay tuned to follow the Beijing 2022 Olympic Games men's speed skating live skating Final
Where and how to watch the Beijing 2022 Olympic Games men's speed skating final live in Beijing
Beijing 2022 Olympic Games Qualification
The semifinals and finals will be held on the same day.
Headquarters
Event preview
Welcome to VAVEL.COM's LIVE coverage of the Beijing 2022 Olympic Games Men's Speedskating Final