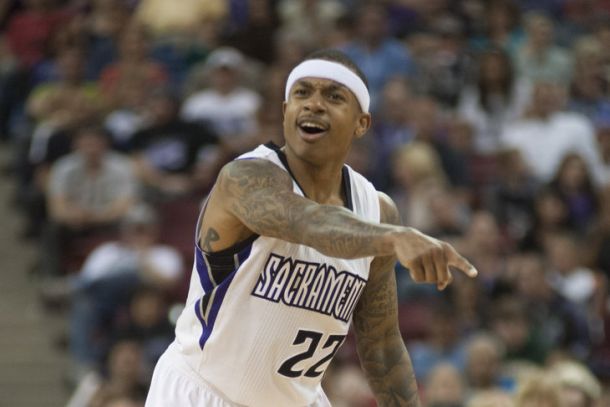 The Sacramento Kings sign-and-trade Isaiah Thomas to the Phoenix Suns for a $7.2 million trade exception and the draft rights to Alex Oriakhi. Isaiah Thomas will receive a four-year, $27 million contract from the Suns, reported first by Adrian Wojnarowski of Yahoo.
With Goran Dragic and the potential re-signing of Eric Bledsoe, this move seems mind-boggling for the Suns, but they have specified that they want a solid backup guard coming off the bench. Thomas does not mind playing the sixth man role for Phoenix.
The Kings did not plan on making Isaiah Thomas a starter as well, and the 5'9" point guard did not have interest in returning to Sacramento anyway. Sacramento moved on with Darren Collison earlier in the off-season.
Isaiah Thomas, 25, was the 60th overall pick in the 2011 NBA draft. He has proven that he is a worthy player as he averaged a career-high 20.3 points, 6.3 assists, and 1.3 steals last season.
Suns still plan to re-sign restricted costless agent Eric Bledsoe, who may receive a Gordon Hayward/Chandler Parsons like offer.
As for Alex Oriakhi, he was Phoenix's 57th overall pick in 2013. He played overseas for a year and has been playing in the D-League since.