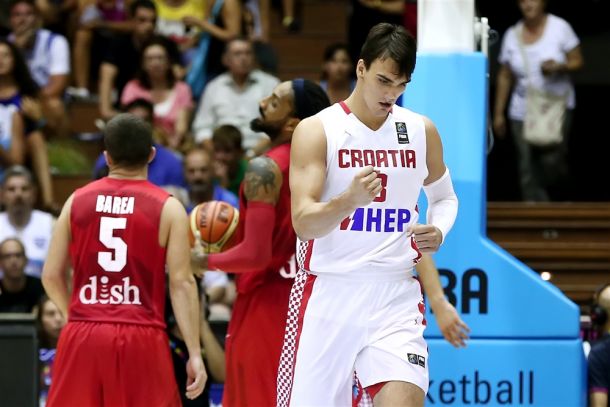 Croatia cruised past Puerto Rico 103-82 to advance to the round of 16 in the final game in group stages for both sides at Palacio Municipal De Deportes San Pablo in Seville, Spain.
Philadelphia 76ers Michael Carter-Williams, Nerlens Noel, and Joel Embiid watched their future teammate Dario Saric as he scored 15 points in just 14 minutes while making all five of his shot attempts. Brooklyn Nets guard Bojan Bogdanovic was Croatia's leading scorer with 23.
The Croatians shot a great 66 percent on two-point field goals and 45 percent on three-point shots, totaling 57 percent from the entire field. They had the lead for all but the first five seconds of the game, with their biggest lead coming in at 30.
Minnesota Timberwolf J.J. Barea led the way for Puerto Rico with 20 points while Alex Franklin was second with 13. Head coach Paco Olmos questionably benched 10-year NBA veteran Carlos Arroyo, who has played a key role for the team throughout the tournament.
Puerto Rico shot 48 percent on two-point shots and 42 percent on three-pointers, both respectable marks, but not comparable to Croatia's 66 percent and 45 percent respectively.
Croatia has advanced to the round of 16 with this win. They will take on France at 12:00 pm noon ET on September 6.
The Puerto Ricans finished a disappointing 1-4 and will not advance any further in the tournament.