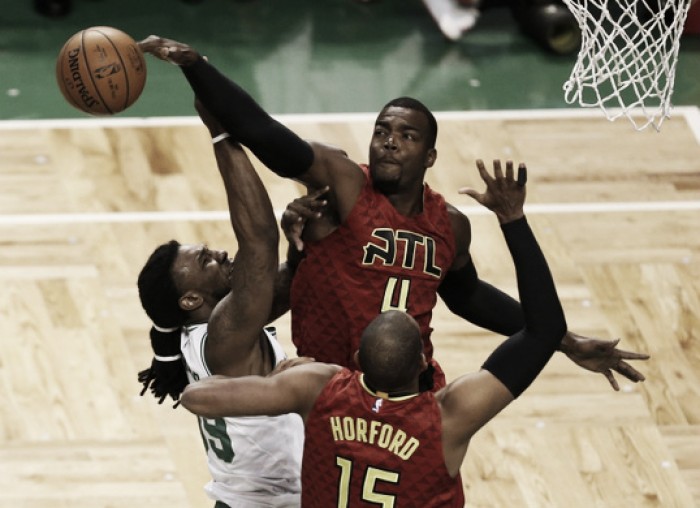 For a second straight year, the Atlanta Hawks are headed to the Eastern Conference Semifinals and will take on the defending Eastern Conference Champions Cleveland Cavaliers after eliminating the Boston Celtics.
Boston scores fewest first half points in series
The Celtics started the contest shooting 29 percent in the first period while Jonas Jerebko carried the offense with eight points. The Hawks committed four turnovers within the first five minutes of the game, however, Beantown could not retaliate and achieve points off those turnovers. No team attempted a free throw in the first period and Atlanta held a 20-17 lead. Turnovers continued to pile up for the Hawks in the second quarter and by halftime, they had nine. Although Boston still trailed 41-33 and shot a dismal 28 percent from the field.
Hawks dominate third period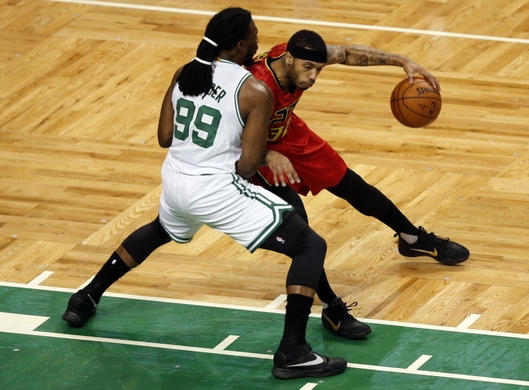 Atlanta erupted for a 39 point frame on 74 percent shooting from the floor. They started the stanza on a 12-3 run. Al Horford, who attempted only two field goals in the first half, scored 11 points and closed out the period by draining a buzzer beater shot, giving the Hawks an 80-59 lead.
Celtics try late comeback run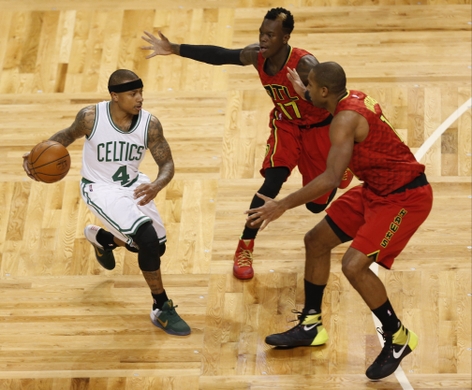 Beantown showed sign of light in the final 12 minutes of the game and went on a 22-6 run. Cody Zeller checked in and dropped eight points to get his team as close as 10, but Atlanta's large lead turned out to be too much to prevail.
Top performers
All five Atlanta starters finished in double digits. Kyle Korver was close to a double-double with 14 points and nine boards. Horford and Kent Bazemore scored 15 points apiece. Dennis Schroder lead the bench with 12 points and eight assists. For Boston, Isaiah Thomas lead the way with 25 points and 10 assists. Jae Crowder notched 15 points and Marcus Smart had 13 off the bench.
Other things to note
The Hawks won a playoff game at Boston for the first time since a May 18, 1988, during the Eastern Conference Semifinals. They finished with a total of 12 blocks, three shy of their franchise playoff high achieved in game two.
Boston's last three postseason appearances have concluded in first-round exits. They ended the game shooting 36 percent from the field and 21 percent from beyond the arc.
Quotes from postgame press conference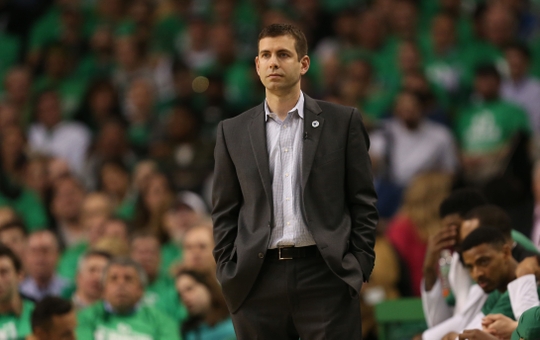 When asked about the consistent runs Atlanta had going on, Head Coach Brad Stevens commented, "We struggle with their speed and athleticism, really much of the series. Especially when we weren't small". He then added "We can do a better job than we did in the last two games in certain areas, but, I think we should give the Hawks credit. They're better right now and it pains me to say that and it's a sour ending, but they just proved it over six games".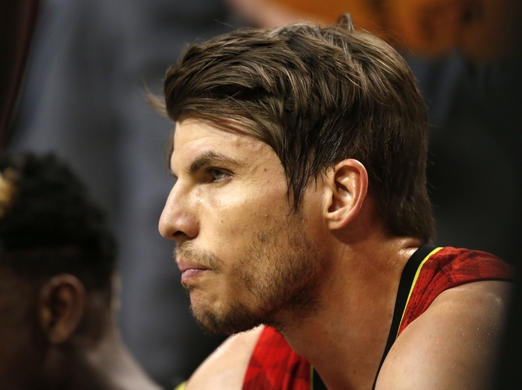 When asked about the next round, Korver said, "I think we're a better team than last year, I really do. I think our identity is more of a defensive end than the offensive end this year. Our defense is going to have to be what it was this series if not better and our offense is going to have to be a lot better. They're a great team, they have a lot of individual talent. It's a big challenge for us, but we're excited about it and we'll be ready to go Monday".
Up next
Game one between the Hawks and Cavaliers will be on Monday, May 2nd at 7:00 P.M. EST. The game can be seen on TNT.