 League sources have told The Vertical that New York Knicks and nine-time All-Star Carmelo Anthony will be participating in the 2016 Olympics in order to chase his third gold medal. But this time around he will be doing it without the help of fellow high-profile players and best friends Chris Paul and until further notice, LeBron James.
Anthony will lead Team USA alongside Kevin Durant, Paul George and Kyle Lowry, among others.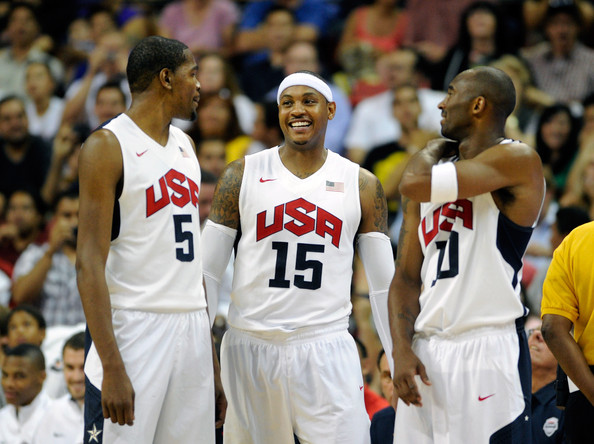 Back in March, it seemed Anthony could not wait to play in the Olympics given another horrible season he had to endure. Anthony told reporters after a game in Dallas, "You want that success. So the Olympics for me is great timing, especially coming off this season and injuries, and mentally it's good for me to get out there and feel what that feels like again." After missing the playoffs for three consecutive seasons, who could really blame him for wanting to taste victory in whatever form it takes.
However, two months following this interview, Anthony's enthusiasm was replaced by uncertainty due to the condition of his surgically repaired left knee, telling the Vertical he was going to take some time to think about it. "Am I ready to take on – I don't want to say burden, but – that load? If I'm ready, I'll do it. If not, my body won't lie to me." The body seems to have made its decision, but for other notable NBA players the decision has been a bit more burdensome.
Other players that have pulled out of the Olympics include Steph Curry, Russell Westbrook, James Harden and Damian Lillard. While some, like Curry and Damian, plan to recover from their injuries over the summer, it has been speculated that the healthy drop-outs may have some concerns about the Zika virus in Rio de Janeiro, Brazil where the Olympics will be held.