It didn't take long for Magic Johnson to make his first move as the new Los Angeles Lakers' President of Basketball Operations. In an effort to focus on rebuilding around their young stars Julius Randle and D'Angelo Russell, they traded Lou Williams to the Houston Rockets for Corey Brewer and a first round pick.
Williams, one of the frontrunners for sixth man of the year, will join James Harden, one of the favorites for MVP, Eric Gordon, the other frontrunner for sixth man of the year, and coach Mike D'Antoni, an offensive mastermind. With this move, the Rockets are telling the league that they plan on becoming true title contenders.
This move comes as a surprise for some as most believed that the Rockets were hoping to trade for a rim defender like Nerlens Noel before the deadline. A move like that may still happen, but getting another scoring guard was not what many were expecting.
Does this benefit the Lakers?
In this trade, the Lakers gave up the highest scoring bench player in the league for a player who has played poorly the past two seasons and a late first round pick. Normally, this may seem like a horrible trade for them, but it is not as bad as it seems.
To be honest, and this is coming from a guy who likes Brewer more than most, the Lakers will probably end up cutting him. This trade was definitely more for the first round pick. Brewer was added just to make the trade go through in terms of cap and roster space.
If the Rockets continue playing at the level they are now, the pick will be around 25th. Remember though, that this is in a loaded draft class and there will be a lot of talent across the board. The Lakers also drafted Larry Nance Jr. with the 27th pick and Jordan Clarkson with the 76th pick. That makes two key players drafted with later picks.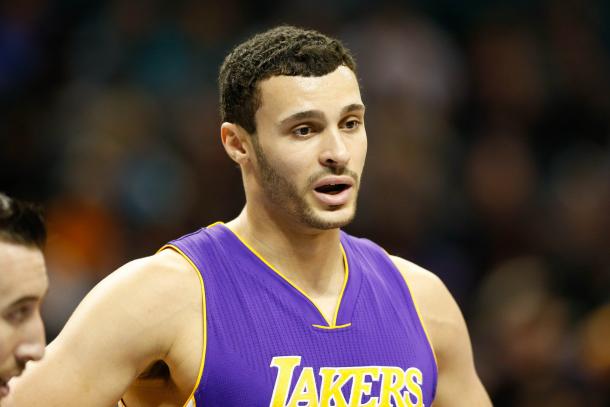 Therefore, the Lakers have proven that they could make the most out of a 25th pick. With how great this year's class is, there's a solid chance that they will get at least a role player. Williams is also a 12-year veteran that will probably not be around when the Lakers are done rebuilding.
Some may argue that he was worth more, but most teams are not interested in pure scorers that don't defend well. This first round pick was probably the best that they could do and it made no sense to keep Williams for the long haul. It would have been better though if they got someone better than Brewer.
Grade: A-
Does this benefit the Rockets?
Now, the Rockets have the two highest bench scorers in Williams, averaging 18.6 points per game and Gordon, averaging 17.2 points per game. Williams can further decrease the offensive load on Harden's shoulders while helping the bench put points on the board.
He will be a part of a secondary unit that includes Patrick Beverley, a solid three point shooter, Sam Dekker, a second year player starting to show some offensive potential, and the big man duo of Nene and Montrezl Harrell. If there was any shortage of bench scoring before the trade, there will not be any now.
In exchange, the Rockets got rid of a player with little to no playing time and a first round pick that will probably give them someone with potential, but no immediate talent. Both are useless to a team with championship aspirations, so losing them has little negative effect.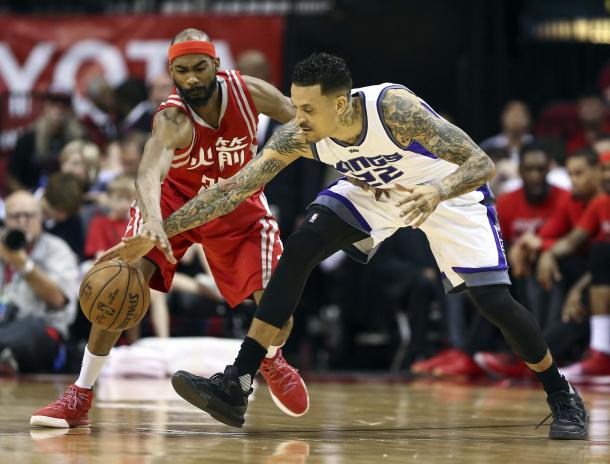 The real question is whether Williams will be able to get the ball often enough. A major reason why he was averaging so many points was because he was on the 18th highest scoring team, not the second. There are plenty of other offensive weapons in Houston, and so Williams will not be averaging nearly as many points.
So can Gordon and Williams both play well off the bench? The good news is that their offensive game is diverse enough that they can both thrive together. Gordon's forte is catch and shoot situations (48.2% of his shots), while Williams prefers dribbling to get open (43.2% of shots off pull-ups). If Williams can learn to distribute the ball some, he can play point while Gordon plays the two.
One last positive from this is his experience. He is a 12 year veteran and, while he hasn't had much playoff experience, his time on several teams around the league will help. He has seen a lot and can be a calming voice in the locker come playoff time.
The one negative is the failure to address a more pressing need, defense around the rim. Clint Capela has been solid at that end but there could be definite improvement. The Rockets' defense right now is 24th in the league in terms of points allowed, a number that has to improve if they want to win it all.
Grade: B+
After the lopsided mess that was the New Orleans Pelicans trade for Demarcus Cousins (articles here and here), it's nice to see a move that benefits both teams involved relatively equally.
The Lakers get a first round pick that can lead to a solid player in exchange of someone who might be retired when they can compete again. The Rockets get another great scorer for a future draft pick that may lead to a solid player, but not one that they could use anytime soon while they're contending. Great trade on both sides. Here's to hoping that this will lead to a Rockets' championship.