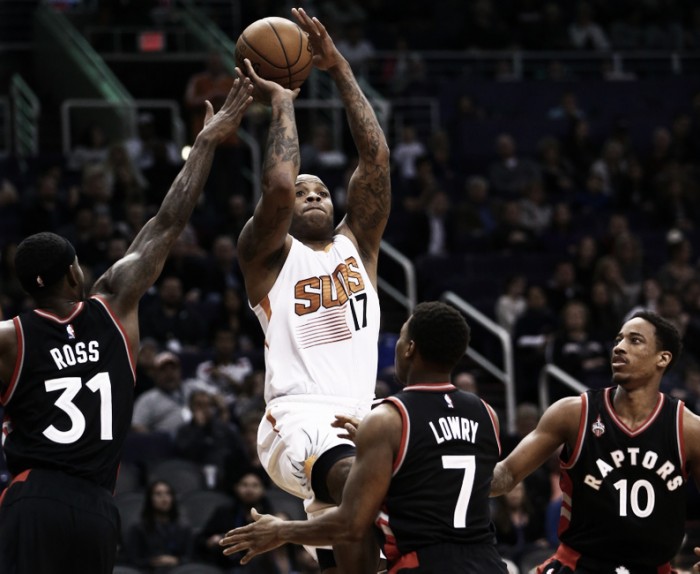 Going into the trade deadline, the Toronto Raptors had already made a big splash in acquiring big man Serge Ibaka in exchange for guard-forward Terrence Ross and a first-round pick. This left the Raptors with some lack of depth amongst their swingmen as only DeMar DeRozan, DeMarre Carroll, and Norman Powell remained. Inserting the former Raptors second-round pick P.J. Tucker into the rotation brings toughness, grit, and energy to the team that desperately needs it as they prepare for another year of playoff basketball.
Tucker Plays Bigger than his Size
Coming out of the University of Texas in the 2006 draft, Tucker was described by ESPN analyst Jay Bilas "as a great individual defender and someone that'll just bully you." These statements stay true to this day. A 6-foot-5 forward weighing in at 245 lbs, Tucker is strong enough to guard some power forwards but is also quick enough to guard shooting guards and small forwards.
Considering what the Raptors want to achieve this season; which is to get past the Cleveland Cavaliers and advance past the conference finals, this is exactly the move you have to make to take the next step. In a playoff series, containing star players like LeBron James, Paul George, Isaiah Thomas, Kyrie Irving, Paul Millsap, and Jimmy Butler need multiple defenders to be slowed down. Adding Tucker to the mix allows for the Raptors to have more versatility and strength on the defensive end especially come playoff time.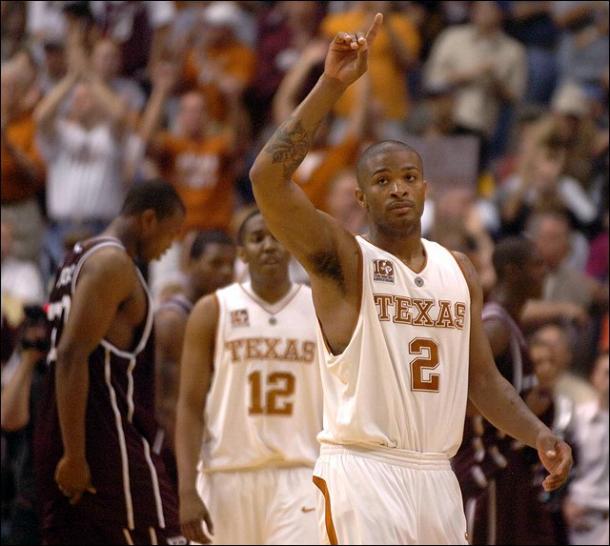 The Process and the Pieces Involved
The Raptors were looking to add some depth to their swingmen at the trade deadline and looked at several players to complement their core. The issue going into this trade were the first-round picks that the Raptors might have had to give up. The Denver Nuggets' Wilson Chandler and Danilo Gallinari were brought up in trade talks for picks as both of them could provide size and a scoring punch off the bench. Having given up a first-round pick in the Serge Ibaka trade already, the Raptors appeared unwilling to give up more valuable assets for rental players like Chandler and Gallinari. They ultimately settled on two second-round picks and Jared Sullinger for P.J. Tucker giving the Raptors a low-risk, high reward trade as they did not give up their future high draft picks while also adding an invaluable piece like Tucker to their roster.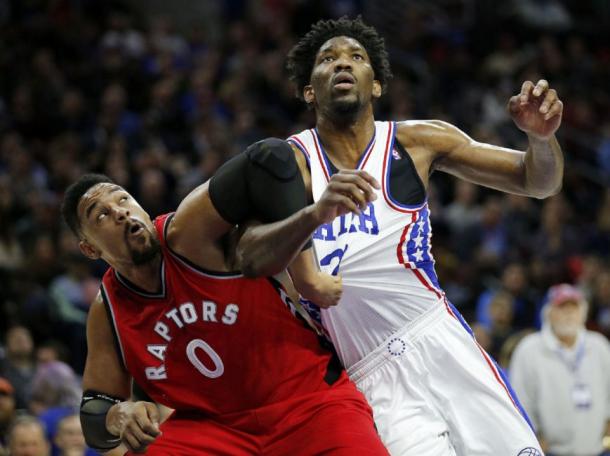 Up Next
Newly acquired Toronto Raptors' forward Serge Ibaka and P.J. Tucker will make their debut this Friday night at 8:00 p.m. at the Air Canada Centre as they take on the Boston Celtics.