Think back to 2002 where Tim Duncan edged Jason Kidd in one of the closest MVP races of all time winning by just 57 points. The race for this prestigious individual honor may be just as close this year.
The two magic men for their teams this season has been Houston Rockets' James Harden and Oklahoma City Thunder's Russell Westbrook.
Who Else is in Discussion for the MVP?
Other potential MVP candidates like Cleveland Cavaliers' LeBron James, Golden State Warriors' Kevin Durant, and Boston Celtics' Isaiah Thomas have had great seasons. However, they haven't quite hit the same heights as Harden and Westbrook.
Many doubted how Westbrook would respond to Durant's departure from OKC, but the point guard has proved what a great player he is. The 28-year-old has 31 triple-doubles, tying Wilt Chamberlain's record of second most triple-doubles in a season. Harden has 15 triple-doubles, but it's not an achievement MVP candidates should be necessarily based on.
From the start of the season, Westbrook has come out of the gates in lightning fashion. Unsurprisingly, the Thunder hasn't been as good this season compared to last season. OKC are sixth in the Western Conference and still have a chance to reach the top-four seed. It's fair to say without Westbrook's influence, his team wouldn't be in the playoff places. "Brodie" also recently scored a career high 58 points against the Portland Trail Blazers on Tuesday. The current MVP leader's confidence is through the roof so expect him to turn it on at the end of the regular season.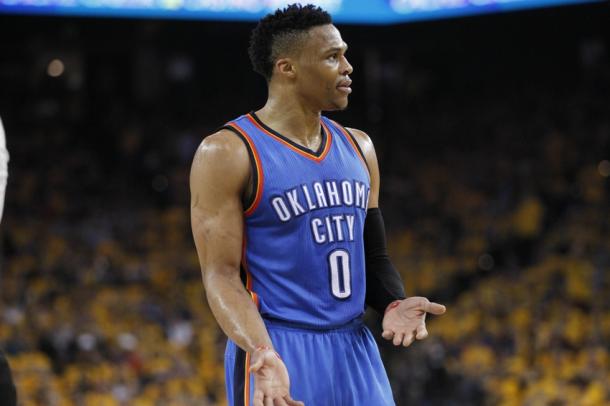 Harden, who played with Westbrook in Oklahoma City, has come into his own shell in Houston since joining the Rockets in 2012. Last season we knew what "The Beard" was capable of but after the Rockets just managed to scrape into the playoffs. This season, Harden has been instrumental for his side. The 27-year-old's chemistry with Eric Gordon and Ryan Anderson has lifted the Rockets to the third seed in the West.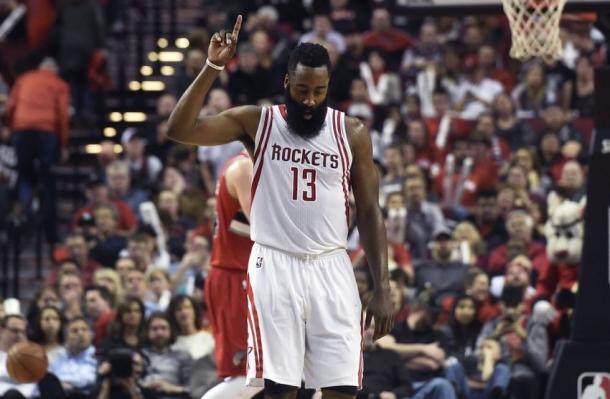 Both players have similar playing styles and the same roles. Being the main man for their respective teams gives them freedom to make big plays and score freely. It would be an interesting matchup if the Thunder and Rockets met in the playoffs which could happen in the quarterfinals.
No one knows for certain who will be the 2017 MVP but what we can conclude is it's a two horse race between these two stars of the league.