The Boston Celtics are one victory away from reaching the Eastern Conference Finals after cruising by the Washington Wizards at home.
Celtics Fired from All Cylinders to Start Contest
After a 4-0 Wizards lead to begin the game, Boston retaliated with a 16-0 run and never looked back. Celtics' Avery Bradley dropped 14 points to help his team take a 33-21 lead at the end of the first period. Bradley though was not the only Celtic player to find offense early. All five of the Boston starters got in the scoring column and they had the fastbreak points in their favor 15-0. Beantown shot 65 percent from the floor and 43 percent from beyond the arc after the first 12 minutes.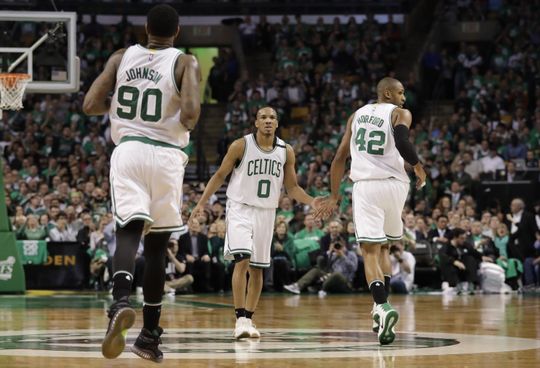 Bradley Notches Playoff Career-High Before Halftime
Bradley continued to pour in points and added 11 more in the second frame, giving him a sum of 25 for the night on 10-of-13 shooting. John Wall scored 12 points after being held to two in the opening 12 minutes. By halftime, Boston pushed their lead to 67-51 after leading by as many as 22.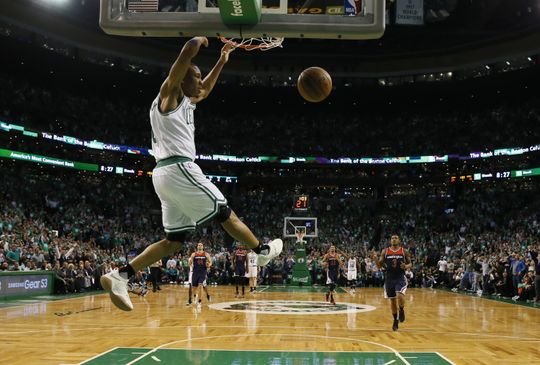 Boston Maintained Big Lead in Second Half
The Wizards went on a mini-run in the third frame to cut the Celtics lead to 13. Al Horford helped prevent Boston's lead from becoming less and scored 8 points. Heading into the final 12 minutes of the game, Boston's lead got boosted back up to 17. Beantown sealed the deal in the opening minutes of the fourth quarter and went on an 11-0 run.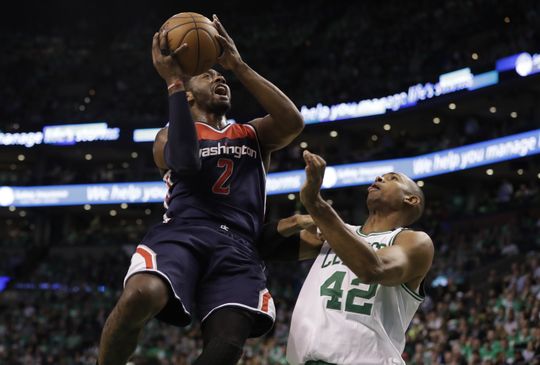 Top Performers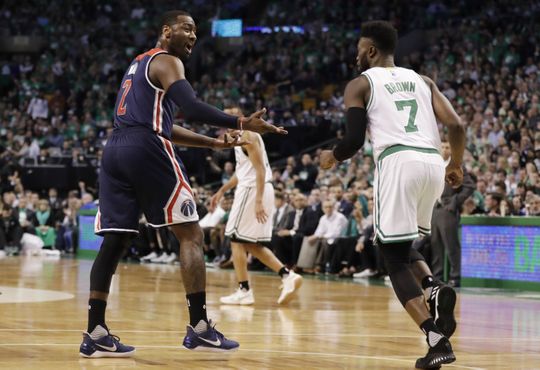 Boston Celtics
Bradley led all scorers with 29 points and finished shooting 12-of-19 from the floor. Horford finished with 19 points and Jae Crowder added 18. Isaiah Thomas notched 18 points and nine assists.
Washington Wizards
Wall was the high man for his team with 21 points. Bradley Beal scored 16 points and Otto Porter Jr. chipped in 13. Kelly Oubre, who was suspended for Game 4 tallied 13 points off the bench in Game 5.
Quotes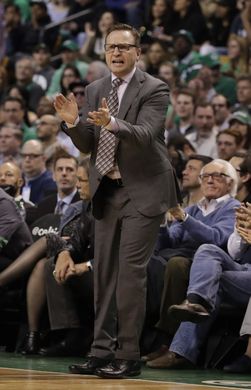 When asked about having the chance to close the series in Washington, Avery Bradley said: "It's a great opportunity to make the Eastern Conference finals and we've got to understand that."
John Wall was asked about the game and said, "They were the most physical team tonight. Whoever has been the most physical team has won every game." He later gave credit to his opponent Bradley, and said "Give him credit. He came out and got hot early on."
Washington's head coach Scott Brooks also gave his two cents about the opposing team and said "They made shots. We helped them make shots by giving up a lot of transition points."
Other Things to Note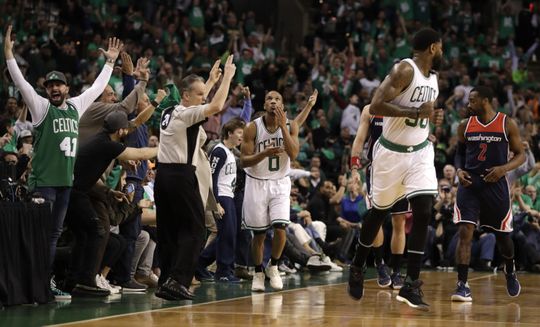 -The Wizards have yet to win a playoff game in Boston since 1982.
-Bradley's 25 point performance in the first half marked the 10th time in this year's playoff that a player has scored 25 or more points in the opening two quarters.
-Boston concluded the game shooting 53 percent, their highest shooting percentage for a game in this year's postseason.
Game 6 Details
The series will shift back to Washington for Game 6 on Friday, May 12 at 8:00 p.m. E.T. The game will be televised on ESPN.