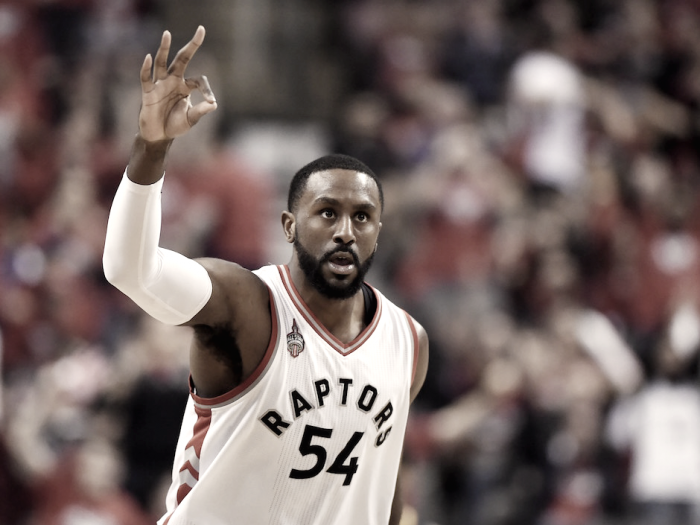 Just this past week in free agency, the Oklahoma City Thunder traded for Paul George in what wound up being the biggest shocker of the summer. The Thunder gave up Victor Oladipo and Domantas Sabonis to the Indiana Pacers, leaving the Thunder with a quality lineup to say the least.
A Change of Scenery
Today, the Thunder have agreed to sign Patrick Patterson who recently became a free agent from the Toronto Raptors. With their signing of Serge Ibaka, Patterson's role would have arguably become depleted and, for his sake, he's managed to find his way in a new system that could easily benefit his style of play.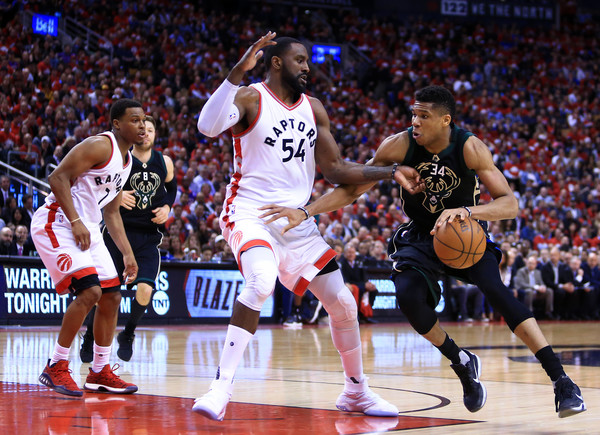 What Patterson Brings to OKC
His best years might be behind him, but as a stretch four, he will be an option at all times for Russell Westbrook. His shooting percentages were sub-par last season, .401/.372/.717 respectively, but there's always room for improvement. Thunder head coach Billy Donovan will likely institute some plays for Patterson to better optimize his shooting ability when need be.
In trading for George, the Thunder lost a decent duo of players that Donovan enjoyed placing in his rotation. However, free agency isn't over yet and the Thunder could sign some mid-tier guys with what time they have left. All in all, this move is a strong play after acquiring one of the rising stars in the NBA.
Patterson has a reputation for being a defensive force, and in joining the Thunder, he should help bring a strong defensive culture there behind the likes of George and Andre Roberson, who will likely become the starting shooting guard in place of Oladipo. The starting five for the Thunder looks solid and, for the price they got Patterson at, relatively cheap. Patterson's deal is for three-years, $16.4-million, a small price to pay for a player of his caliber.
More free agents, more firepower
Roberson, too, has agreed to a new deal with the Oklahoma City Thunder. It's a three-year, $30-million contract and for good reason. Roberson has made a name for himself in the market of defense. He's been compared to Tony Allen, who is also a defensive stalwart.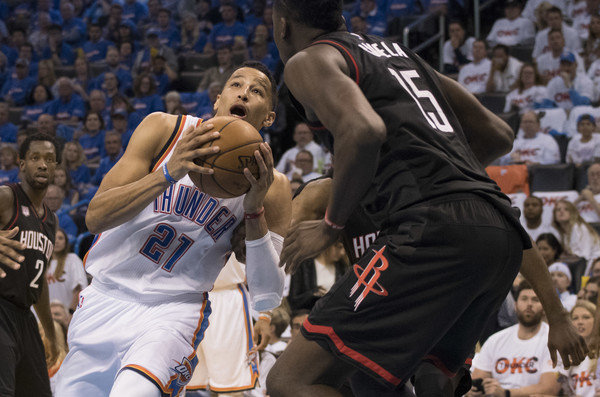 Roberson, the 26th pick in the 2013 NBA Draft, stands at 6-7, which is pretty tall for the shooting guard position. His height makes him flexible to play at both positions on the wing. However, his shooting does not compliment his figure. His field goal percentages have been decent in his first four years, but three point shooting and free throws have been consistent weaknesses. Despite being motivated by his teammates to shoot, there is an evident flaw in Roberson's offense that could be a liability to the Thunder further down the line.
In the meantime, the Thunder have secured a young player who is capable of good rebounding numbers and elite defense on the perimeter and closer to the basket. Roberson is one of the defensive anchors for the Thunder, as he averaged a career-high 1.2 steals per game with an STL/TO ratio of 1.84. Roberson played 79 games for the Thunder in 2016-17 and appears durable enough to play all 82 when needed.