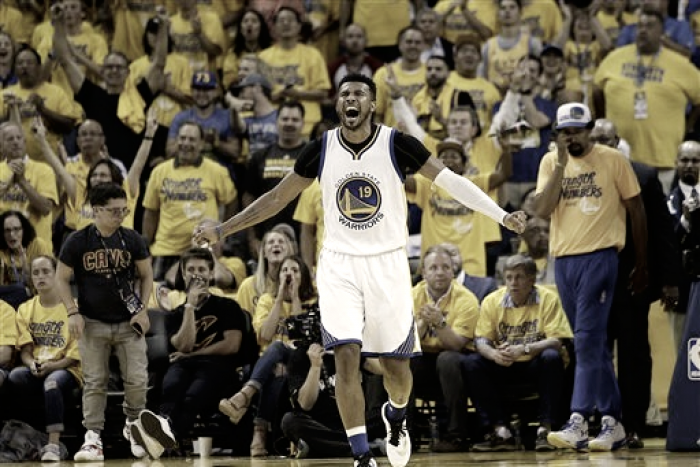 The Houston Rockets aren't even close to done yet. Other than the Carmelo Anthony rumors (he landed in Houston today so those are going crazy right now), Daryl Morey has said that he plans on using the rest of the team's cap space on cheap, veteran contracts to fill out the roster. He's in no rush though, as he is trying to find the best fits.
Not including non-guaranteed contracts, the Rockets currently have an eight-man rotation.
PG – Chris Paul
SG – James Harden, Eric Gordon
SF – Trevor Ariza, P.J. Tucker
PF – Ryan Anderson
C – Clint Capela, Nene
Obviously, there's a need for a backup point guard and power forward. Since Nene is old and coming off an injury, having a reserve center just in case would be a good idea too. Considering this, here are the players the Rockets should target.
Leandro Barbosa
While it would've been so dope getting Milos Teodosic (look below), he was just signed to the Los Angeles Clippers on a two-year, $12.3 million contract.
Ignoring pipe dreams, Leandro Barbosa will be a good fit in Mike D'Antoni's offense. Because either Paul or Harden will be on the floor at all times, a ball handling point guard isn't needed. This eliminates Deron Williams and Rajon Rondo as options, even though they're more talented. At least with Barbosa, the team wouldn't have to deal with attitude problems like they would with the other two.
What the Rockets need in their backup point guard is a smart player that can shoot well. Cue in The Brazilian Blur, a 15-year veteran that has a 38.7 percent career three-point percentage. What's even better is that he played in the seven seconds or less offensive system at its inception with the Phoenix Suns.
He brings tons of experience as he's won a championship with the Golden State Warriors. If the team does sign him, don't expect his name to be called much. However, his contributions would be a ton more than what his numbers would suggest.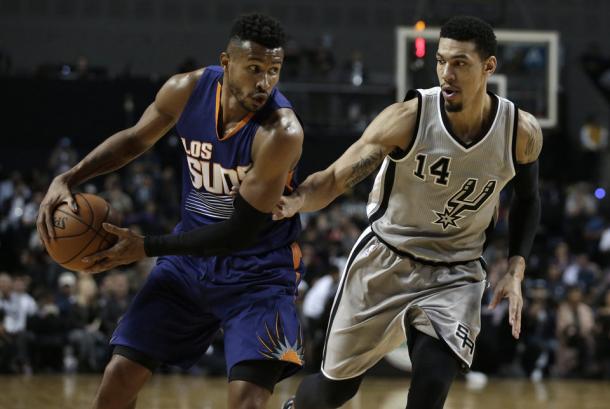 Michael Beasley
Ok, this might be a little biased since I fell in love with him his lone year with the Rockets. However, Michael Beasley is what the Rockets need in a power forward.
Typically, a three, the Rockets used him a lot as a four when he played for the team. He ended the year averaging 12.8 points and 4.9 rebounds per game while shooting 53.1 percent from the floor. The two knocks on his game were his low three-point percentage (33.3 percent) and tendency to take too many shots.
Well, his year with the Milwaukee Bucks suggests that he has improved in both regards. He shot 41.9 percent from deep while taking 3.3 fewer shots per game. His scoring did decrease to 9.4, but the Rockets don't need a bulk shooter.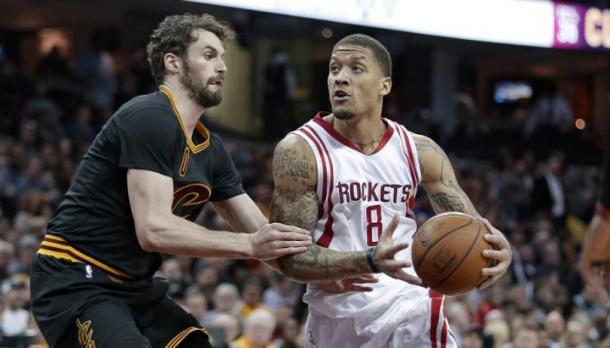 Obviously, there are risks with signing a player like Beasley. His defense has never been that good, and he is known to be a ball-stopper. Also, will he even want to come back to a team that dealt him for a player like Tyler Ennis? I'd be pretty offended, to be honest.
All joking aside, he's worth the risk. He's improving on his game and becoming a lot more efficient; even his defense was average last season. If the Rockets want a safer pick, they should go for Luke Babbitt, a 41.4 percent three-point shooter that will only do that. However, Beasley's multifaceted scoring ability off the bench is too enticing to ignore.
Javale McGee
Some of you may have rolled your eyes when Beasley was suggested, but now Javale McGee? The Shaqtin' a Fool Hall of Famer? The one with tons of YouTube videos all showcasing his fails, like the one below?
Yep, that exact same McGee. What people don't realize is that he had a great season last year with the Warriors and can fit well in the Rockets system. In only 9.6 minutes per game, McGee averaged 6.1 points, 3.2 rebounds, and 0.9 blocks per game. Per 36 minutes, that's 23 points, 11.9 rebounds, and 3.3 blocks.
Those are extremely efficient numbers considering how little he played. Speaking of efficiency, he made a crazy 65.8 percent of his shots. Not hard when most of your shots are alley-oop dunks or easy layups, but that shows that he knows what he does best.
Since Nene is the backup center, the Rockets don't need a great player, they just need someone that can fit on the team and play well when needed. His pick and rolls with Harden or Paul will be dangerous, as he can get up for high alley-oops. He can also be a solid rim protector and rebounder. Just consider him a poor man.Capela. So don't hate on the name, because out of all the remaining free agent centers, he will provide the Rockets with the most bang for their buck.