 The blockbuster trade that saw Kyrie Irving move from the Cleveland Cavaliers to the Boston Celtics in exchange for Isaiah Thomas could be jeopardized due to Thomas' injured hip, according to Adrian Wojnarowski of ESPN.
This past Wednesday, August 23rd, one of this off season's biggest moves was made in a deal that sent Irving from the Cavaliers, the team he's spent his entire six-season career with, to Boston for the two-time all-star Thomas, defensive swingman Jae Crowder, center Ante Zizic, and a 2018 first round draft pick via the Brooklyn Nets. Speculation started soon after, however, that the deal could meet some turbulence due to Thomas' decision to hold off on surgery.
Now, Wojnarowski is reporting that after undergoing the physical that is necessary with all trades and acquisitions made in the NBA, the Cavaliers are continuing to evaluate the hip injury while "weighing options" that could possibly void the deal. Wojnarowski also noted that a source involved in medically clearing Thomas is claiming that "it's a very sensitive situation."
The Situation
Thomas first injured his hip in March, however, he only missed two games at that point in the season. He re-injured the hip, which was officially listed as a right femoral-acetabular impingement with a labral tear, in game two of the Eastern Conference Finals against the Cavaliers, which put him out for the remainder of the postseason according to NBA.com.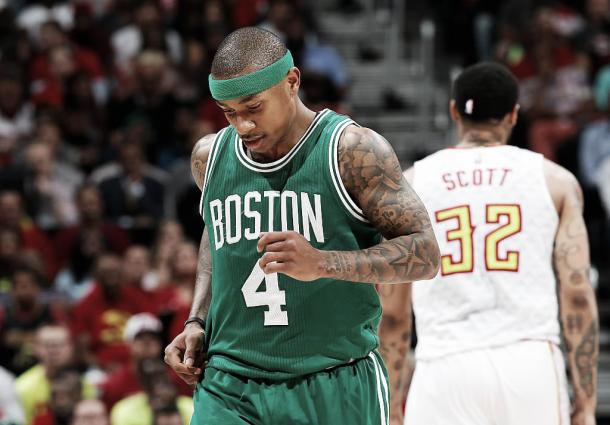 In a press conference following the trade, Celtics' GM Danny Ainge noted that the injury did play some role in the decision to move Thomas, noting that it could have caused "a little bit of a delay" for Thomas to start the upcoming season.
Cleveland's Options
The monster trade that sent the NBA world spiraling came after a whirlwind summer in which rumors began to surface that Irving wanted to be moved from Cleveland so that he may take on a stronger leadership role, as opposed to the second option that comes with playing with LeBron James.
Teams and players noted in these extensive trade talks include the Phoenix Suns and their go-to point guard, Eric Bledsoe, as well as the New York Knicks, Carmelo Anthony, who has been rumored in trade talks for some time now, and Kristaps Porzingis.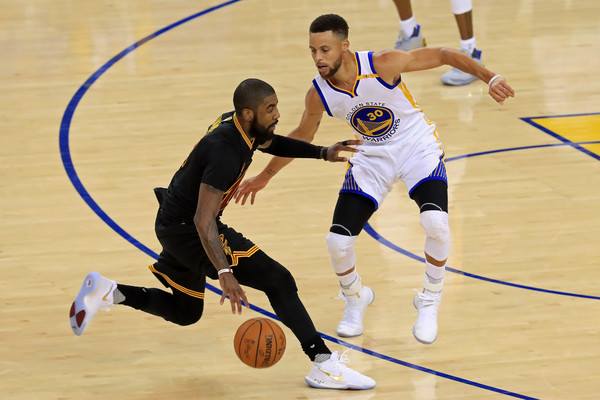 Not long after the deal was done, Marc Spears reported that Cleveland also attempted to arrange a deal that would send Irving to Western Conference rival, the Golden State Warriors, in exchange for Klay Thompson. However, the Warriors were not interested in the deal.
Although a final decision has not been made yet on Cleveland's part, it certainly poses an interesting issue for the Cavaliers who have every right to void the trade if they are not entirely satisfied with Thomas' physical health.