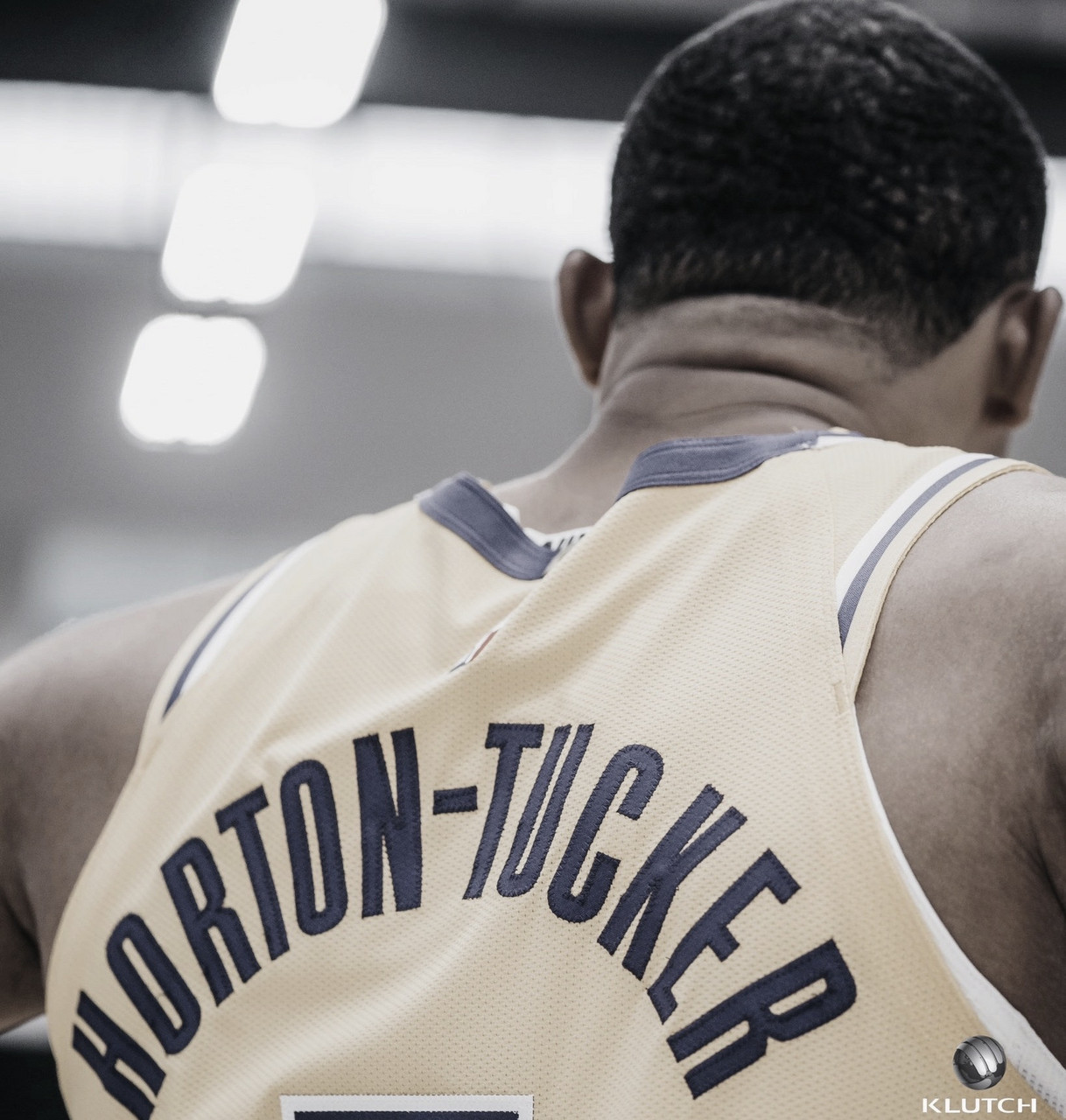 The Los Angeles Lakers are not an easy organization to come in as a rookie, specially this season where the expectations are high in Downtown LA. That's something Talen Horton-Tucker knows really well, who as a second round pick in the 2019 NBA Draft, he's had to earn every minute on the floor.
The Iowa State product played two games for the Lakers before the NBA 'hiatus' in March, averaging only 2.5 minutes in those contests.
Despite not being able to showcase his talent in the association, the rookie has been doing bits' in the G-League for the South Bay Lakers. This season, Horton-Tucker averaged 18.1 points, 6.2 rebounds, 4 assists, and 1.7 steals per game while shooting 42.5% from the floor and 30.9% from three.
Coach Frank Vogel selected Horton-Tucker to travel to 'the bubble' in Orlando because the NBA expanded the roster sizes to 17-players. The Lakers have almost secured the first place in the West going into the playoffs, which means the rookie will be able to play significant minutes in the eight 'seeding-games'.
"It's really brought a lot of confidence to him as a young player, and that's what's showing up right now, is how confident he's playing," Coach Vogel said. "He's playing beyond his years in these practices and scrimmages."
Frank Vogel on the changes he's seen from Talen Horton-Tucker courtesy of the @Lakers: pic.twitter.com/X2UBQYBSdp

— The Lakers Review (@TheLakersReview) July 22, 2020
Talen Horton-Tucker has a huge opportunity in his hands ahead of the season restart, where he can prove he deserves to be in the show.