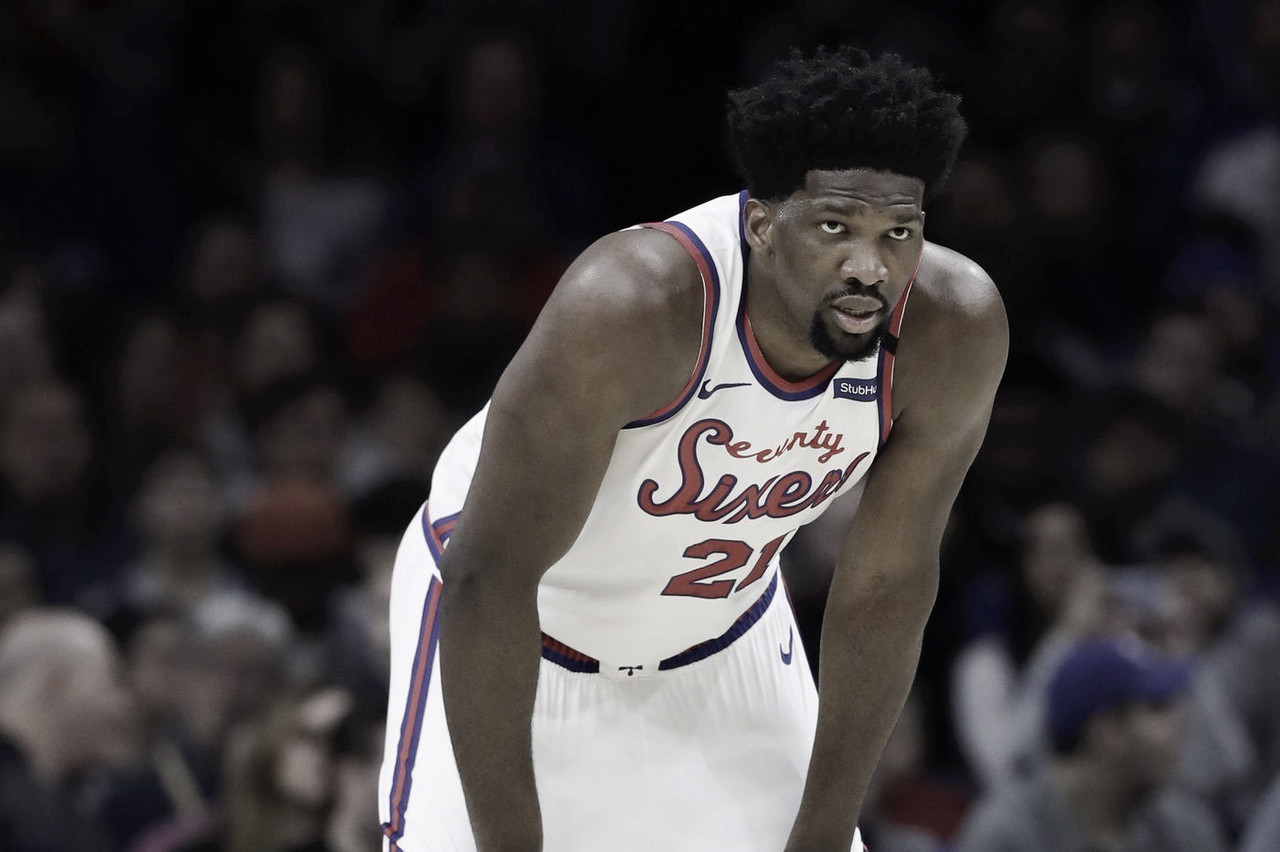 Injuries are something Joel Embiid is not unfamiliar too, and the Sixers big man will be evaluated day-by-day at Orlando with a right calf tightness.
This season, Joel missed 21 of Philadelphia's 65 games before the 'hiatus' in March. Still, he produced enough to be named an All-Star starter for the third time in his young career, averaging 23.4 points and 11.8 rebounds per game.
Despite this, Coach Brett Brown didn't express any real concern about it, as the team is being really cautious with 'JoJo's' health.
"I believe we're just getting out in front of stuff and being smart with it," Brown said.
In case he ends up missing an extended period of time, players like Tobias Harris, Ben Simmons and Al Horford will have to step up and increase their productivity. As we've seen during the scrimmages, it is expected that Philadelphia uses Simmons as the starting power forward while Horford comes off the bench.
The Sixers and Pacers are tied with the fifth-best records in the Eastern Conference, each at 39-26. There won't be home-court advantage but still every team going into the playoffs will try to look for the easiest possible opponent in the first round.