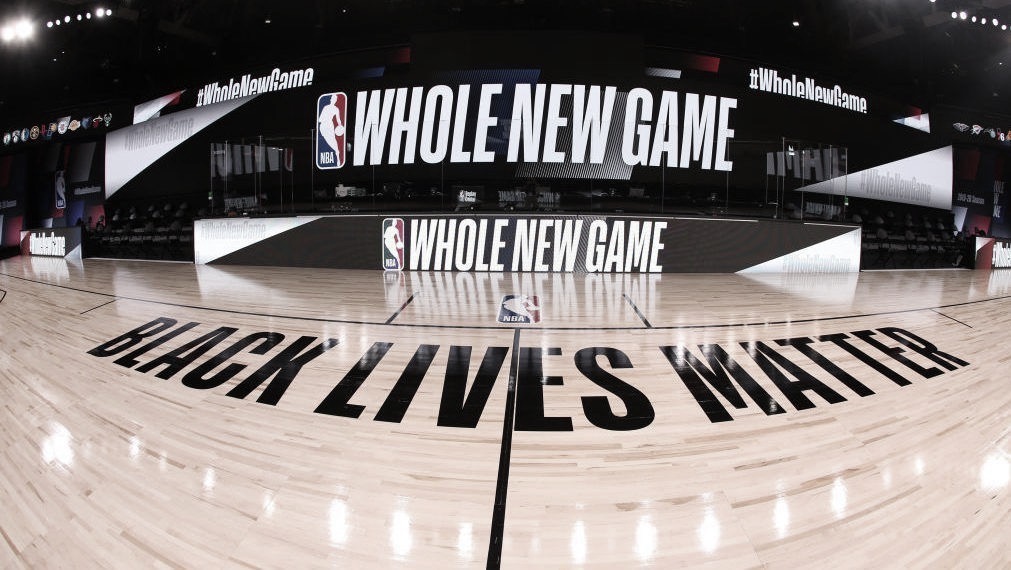 The league has sent a memo to its team announcing that they will allow the home teams in Orlando to submit content and graphics incorporating social justice messages to be displayed on the in-game venue video boards.
Adrian Wojnarowski from ESPN reported that after player warmups and immediately prior to the national anthem for the first four days of the restart, the NBA will run a social justice feature on the video board.
The league has done such a good way for players and teams to use their platform to be a voice about the society issues in the country.
Commissioner Adam Silver also allowed players to replace their last names on their jerseys with messages of social injustice.
Only 17 players out of the 344 who are inside 'the bubble' decided not to put social justice messages on their jerseys, including Lakers stars', LeBron James and Anthony Davis.
There has also been multiple rumors around the association which indicate NBA players will be kneeling during the national anthem prior the the start of each 'seeding game'.