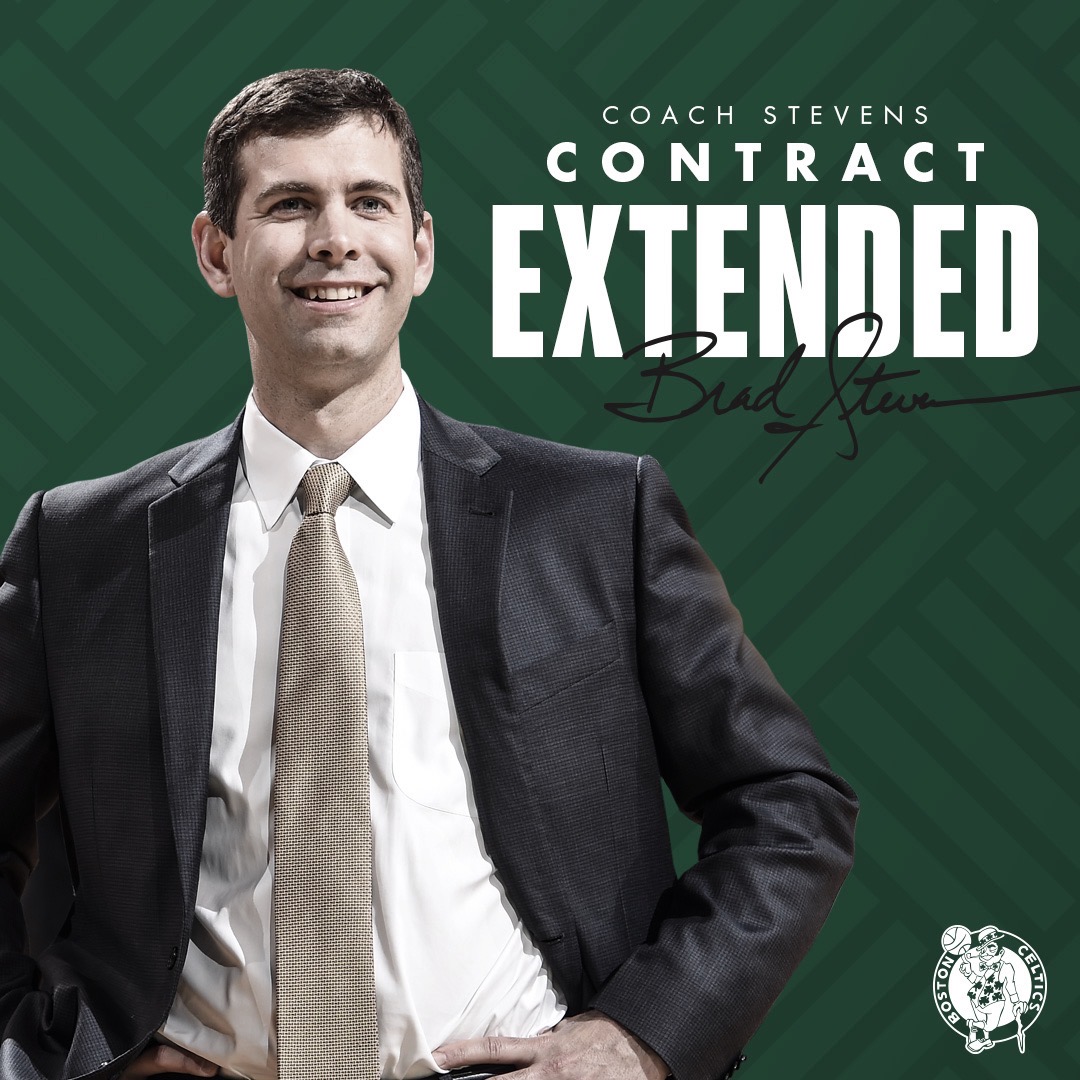 The Boston Celtics have signed Head Coach, Brad Stevens to a contract extension.
.@BCCoachStevens is here to stay 🙌☘️

More on Coach Stevens' extension: https://t.co/E8fFjiqYWf pic.twitter.com/HTHZ1pxRAJ

— Boston Celtics (@celtics) August 12, 2020
"Brad is an accomplished coach and an outstanding person," said Boston Celtics Lead Owner and Governor Wyc Grousbeck. "We are proud to have him lead our team forward in our quest for Banner 18."
The 43 year-old has produced a 318-245 win-loss record (.565) in six seasons with the Celtics. His 318 wins are the fourth-most by any coach in franchise history. Heading for the sixth consecutive playoff appearance under Stevens, this marks the franchise's longest such streak since doing so from 2007-08 to 2012-13.
Aside from being named named the Eastern Conference Coach of the Month three times in his seven seasons with the Celtics, he served as the head coach of the Eastern Conference All-Star team for the 2017 NBA All-Star Game in New Orleans.
"We are thrilled that Brad Stevens will continue to be our coach," said Boston Celtics Co-Owner Steve Pagliuca. "He has become one of the best coaches in the NBA, and is a real leader on and off the court. This is a great day for the Boston Celtics."
Stevens joins Nate McMillan from the Pacers as the two coaches who have lately signed contract extensions.