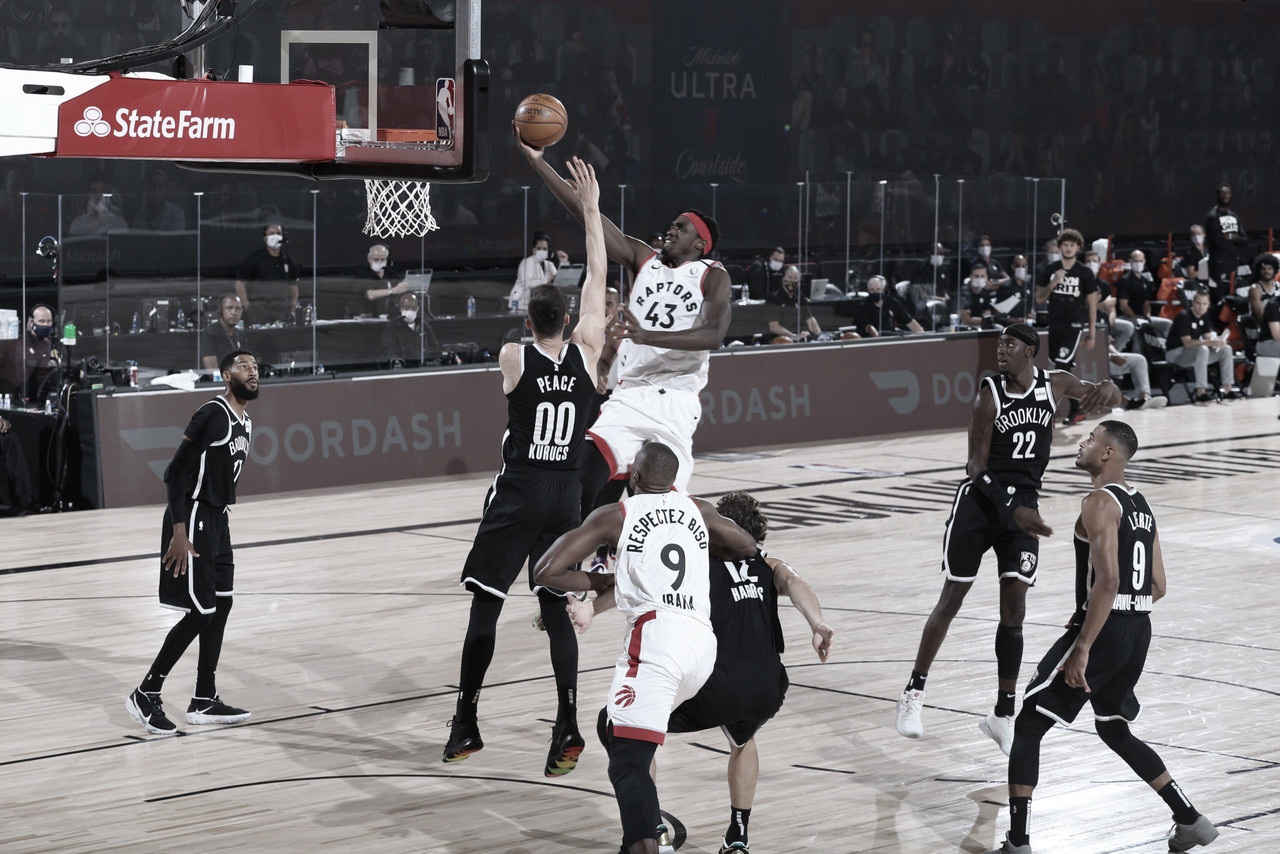 Defense wins championships, thats the Toronto Raptors mentality this year, as they cruised through a 4-0 first round series sweep over the Brooklyn Nets.
Despite losing Kyle Lowry to an ankle injury in game four, the group stuck together and with great depth, Toronto recorded the first sweep in franchise history.
Nick Nurse, who was named NBA Coach of the Year, led Toronto to being the No. 2 defensive team in the league. They now will face the Boston Celtics, a team that also swept their first round opponents, Philadelphia 76ers.
Coach Nurse also improved to 20-8 in the playoffs, one shy of Dwane Casey's franchise record for playoff victories.
In the last game of the series, Toronto scored 150 points, which were the most points any team had scored in a regulation playoff game since the Celtics 30 years ago.
It would be a huge blow for the team if they don't get one of their two All-Stars for the Eastern Conference Semifinals. Still, let's not forget Toronto had a 12-2 record when Lowry was out of the lineup this season.
Toronto beat the Nets for the first time in three playoff meetings. The Nets won back in 2007 and 2014, both times as the No. 6 seed.
Full Series Schedule:
Game 1 – Thursday, August 27 / Game 2 – Saturday, August 29 / Game 3 – Monday, August 31 / Game 4 – Wednesday, September 2 / Game 5 – Friday, September 4 / Game 6 – Sunday, September 6 / Game 7 – Tuesday, September 8