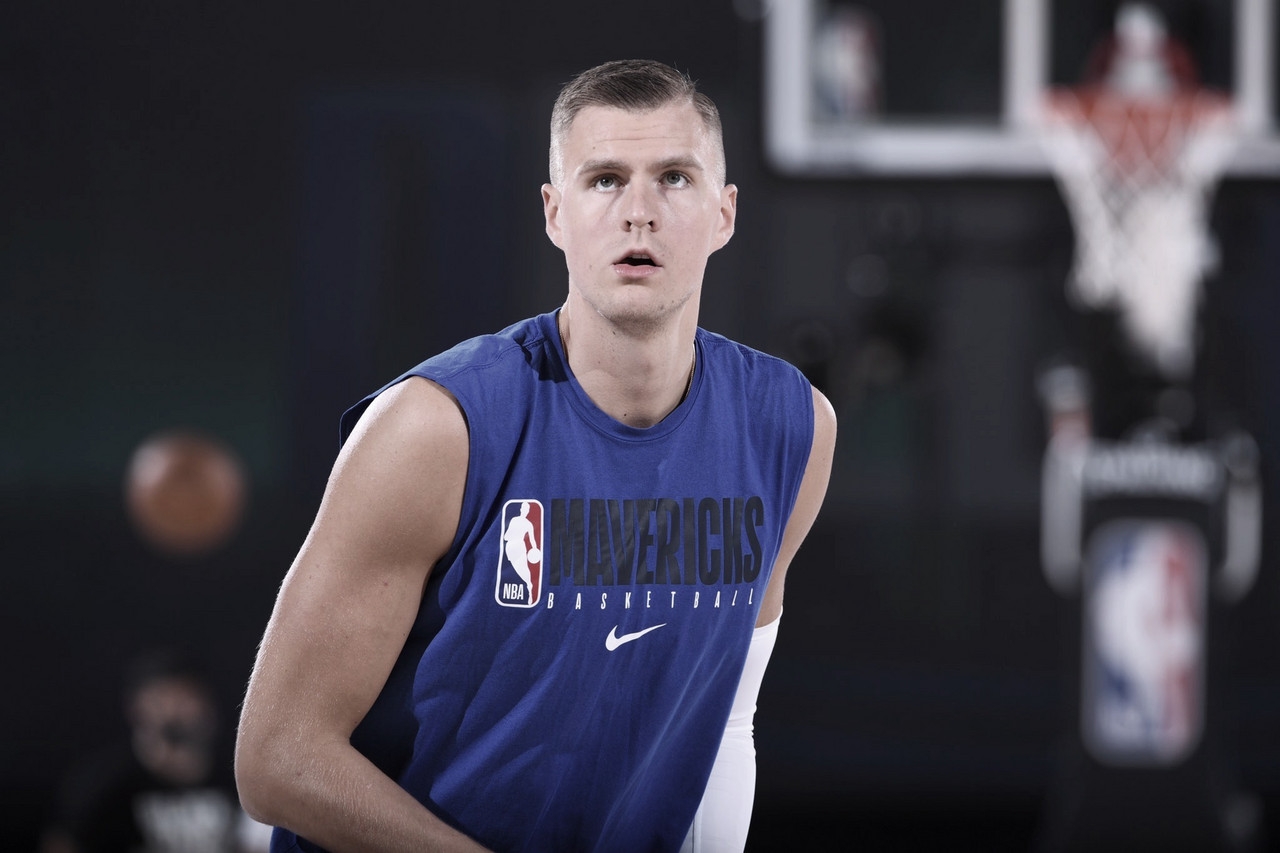 In the middle of a first round series against the Los Angeles Clippers, it has been confirmed Kristaps Porzingis will miss the remainder of the series with a meniscus tear in his right knee.
The Dallas Mavericks issued the following statement today regarding Kristaps Porzingis. pic.twitter.com/YFNGgWf8dH

— Mavs PR (@MavsPR) August 28, 2020
In the three games that Porzingis played in the postseason, he's averaged 23.7 points and 8.7 rebounds, while being incredibly efficient from 3-point range (52.9 percent) and shooting 52.5 percent from the field.
The Latvia native missed Games 4 and 5 of the series with what was then described as knee soreness. He was also ejected from Game 1 with a double technical.
This isn't the first time Porzingis has had a knee injury. He missed all of last season while recovering from an ACL tear in his left knee suffered in 2018 with the New York Knicks.
The 7'3 center averaged 20.4 points, 9.5 rebounds and two blocks while shooting 35.2 percent from 3-point range this season.
This most likely means he's done for the year, as is gonna be hard for the Mavericks to win without him. Still, it's safe to say his first season in Dallas along Luka Doncic will be one to remember for the Mavs fans.