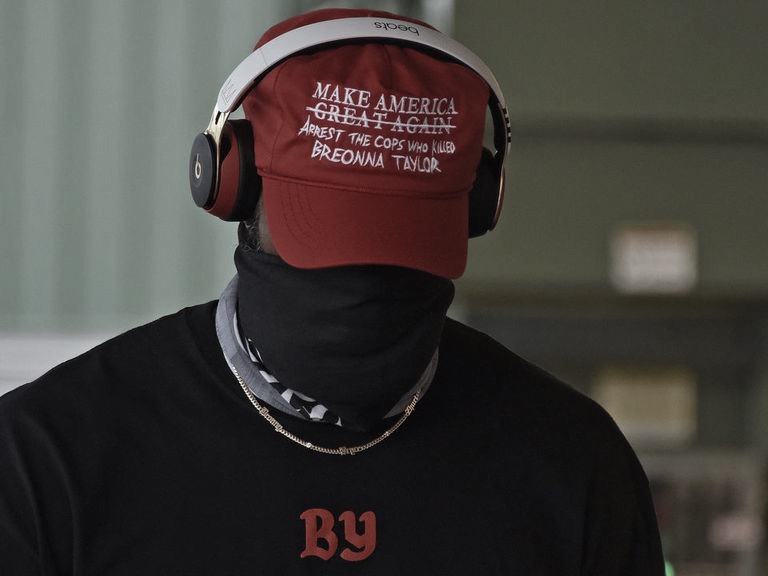 Many players from the association decided to speak up following the devastating news at Louisville, Kentucky, where a grand jury decided not to charge officers with killing Breonna Taylor.
Taylor, a 26-year-old Black emergency room technician and aspiring nurse, was shot to death in March after Louisville police officers broke down the door to her apartment while executing a late-night warrant in a narcotics investigation.
The NBA athletes have used their platform to speak up about social injustice the United States. Multiple teams even boycotted games during the playoffs, demanding for change and also hoping that the cops who killed Taylor get arrested.
Despite their efforts this has not happened, as many players and coaches around the league, including LeBron James, decided to speak up and demand change.
LeBron says he's hurt and heavy-hearted after the grand jury's decision in Breonna Taylor's case. pic.twitter.com/OTs7leVNaf

— SportsCenter (@SportsCenter) September 24, 2020
Steve Kerr says the lack of equal justice for people in Black and brown communities is devastating. pic.twitter.com/iSCqfCBTS7

— SportsCenter (@SportsCenter) September 24, 2020
I don't have many words right now.... but all I can say is I'm praying for the city of Louisville right now!!! 😔😔

— Donovan Mitchell (@spidadmitchell) September 23, 2020
The cops that murdered Breonna Taylor knew this is how it would play out from the moment it happened. They were never worried about justice being served.

— 🏁 Jamal Crawford (@JCrossover) September 23, 2020
Slap on the wrist for MURDER, but 10 yrs for tearing down a punk ass statue!

— DeMarcus Cousins (@boogiecousins) September 23, 2020
Former police officer Brett Hankison, one of the cops involved in the shooting, was indicted on first-degree wanton endangerment charges for his actions on the night Breonna Taylor was killed. The two other officers who also fired shots during the raid were not indicted.