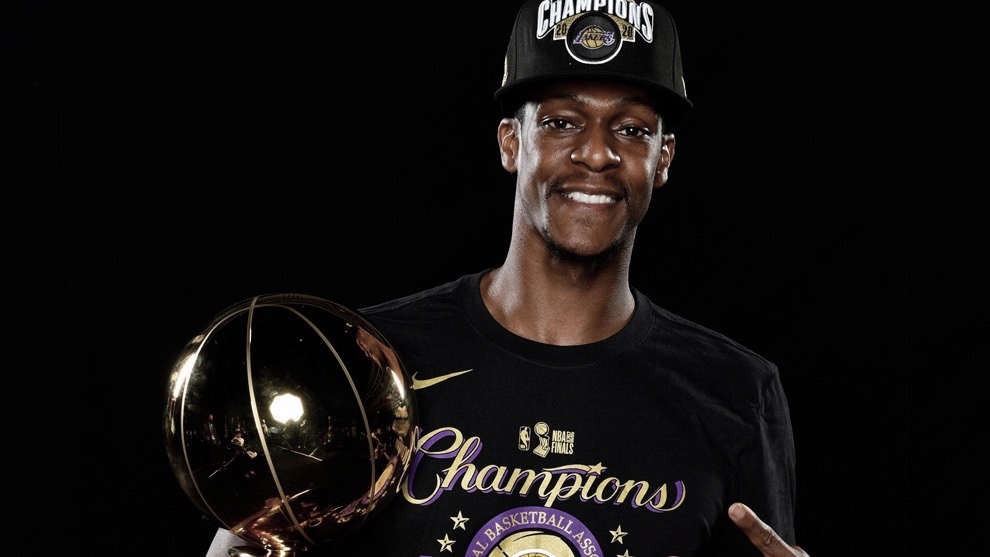 The free agency is right around the corner, and multiple players have already decided on their plans for the coming NBA season, which is scheduled to begin December 22nd.
There's surprises included, as Rajon Rondo, Kentavious Caldwell-Pope and Anthony Davis from the Los Angeles Lakers have decided to decline their player options and will hit the free agency. Rondo and 'KCP' are planning on seeking a new challenge, while 'AD' is expected to sign a bigger deal with the organization.
Also, Wesley Matthews and Robin Lopez declined their player options with the Milwaukee Bucks and will hit free agency. On the other hand, Nicolas Batum, Evan Fournier, Tony Snell and Otto Porter Jr. are expected to exercise theirs, respectively.
Jerami Grant from the Denver Nuggets will also become a free agent.
Lakers starter Kentavious Caldwell-Pope will decline his 2020-21 player option and enter free agency, sources tell @TheAthleticNBA @Stadium. He's expected to have several suitors at start of free agency — and teams are under impression he's open to offers.

— Shams Charania (@ShamsCharania) November 16, 2020
Yahoo Sources: Los Angeles Lakers superstar Anthony Davis is officially declining his $28.7 million player option to become an unrestricted free agent.

— Chris Haynes (@ChrisBHaynes) November 16, 2020
Sources: Rajon Rondo is expected to decline his player option for $2.6 million with the Lakers to become a free agent. Rondo will have teams after him, including the Clippers and Atlanta Hawks.

— Brad Turner (@BA_Turner) November 16, 2020
Milwaukee's Wesley Matthews will decline his $2.7M player option for the 2020-21 season and become a free agent, sources tell @TheAthleticNBA @Stadium.

— Shams Charania (@ShamsCharania) November 16, 2020
Charlotte's Nicolas Batum will exercise his $27.13M player option for the 2020-21 season on Monday, sources tell @TheAthleticNBA @Stadium.

— Shams Charania (@ShamsCharania) November 16, 2020
Magic's Evan Fournier will exercise his $17M player option for the 2020-21 season on Monday, sources tell @TheAthleticNBA @Stadium.

— Shams Charania (@ShamsCharania) November 16, 2020
Sources: #Pistons' Tony Snell is going to pick up his $12.2 million player option. No surprise.

— James Edwards III (@JLEdwardsIII) November 16, 2020
Chicago Bulls forward Otto Porter Jr. is opting into his $28.4 million player option for the 2020-21 season, league sources tell Yahoo Sports.

— Chris Haynes (@ChrisBHaynes) November 16, 2020
Yahoo Sources: Denver Nuggets forward Jerami Grant is declining his $9.3 million player option for the 2020-21 season to become an unrestricted free agent.

— Chris Haynes (@ChrisBHaynes) November 16, 2020
Milwaukee Bucks center Robin Lopez is declining his $5M player option and becoming a free agent, source tells ESPN.

— Adrian Wojnarowski (@wojespn) November 16, 2020