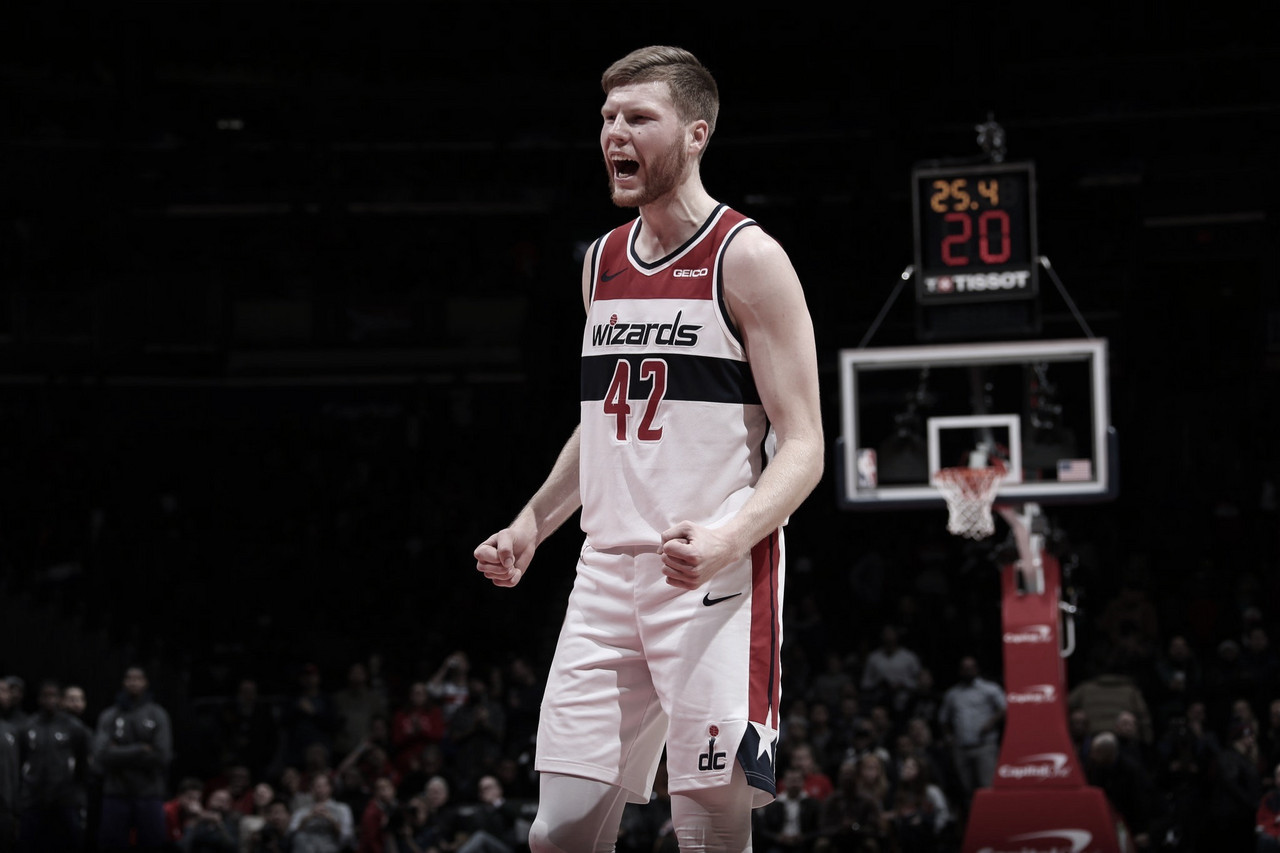 There's many question marks regarding the offseason for the Washington Wizards, including on what's gonna happen to their star point-guard, John Wall, who reportedly wants out.
Still, the Wizards are trying to run it back and make the playoffs for the 2020/21 season, especially after being only one spot away from making it at the NBA restart in Orlando. In order to make this they will try and get all the help they can, including keeping some of their most important players.
ESPN's Adrian Wojnarowski confirmed Davis Bertans has opted to stay with the Wizards and signed a five-year, $50M deal with the organization.
Free agent forward Davis Bertans has agreed to a 5-year, $80M deal to return to the Washington Wizards, his agent @ArtursKalnitis tells ESPN. Deal includes an ETO after fourth year. One of biggest deals ever for a European-based agent in NBA.

— Adrian Wojnarowski (@wojespn) November 21, 2020
From Latvia, the 27 year-old had a career year with Washington last season. After participating in the MTN DEW 3-Point Contest during All-Star Weekend, Bertans finished the season averaging 15 points per game on 42 percent 3-point shooting.
Also, Washington was able to pick-up Center Robin Lopez from the free agency. The Center, who spent last season on limited minutes with the Milwaukee Bucks, signed a one-year deal with the Wizards.
League source: Robin Lopez has agreed to terms with the Washington Wizards.

— Keith Smith (@KeithSmithNBA) November 21, 2020